Since day one, we've stayed true to who we are: Soft. Simple. Sustainable.™ Because, just like your favorite tee, being yourself is always in. Here's how we've been keeping it real for over two decades.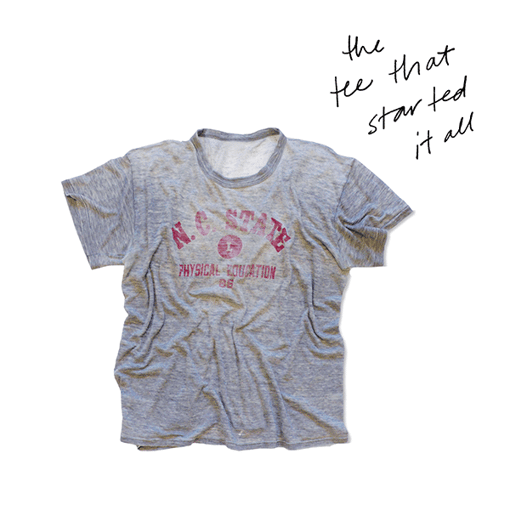 Speakin
g of tees, this is the one that st
arted it all. Buttery soft and time-worn, it's not easy to recreate that vintage feel — but we did and still do every day. Our secret? We "break" our new machines to knit like ones from 35 years ago. It's how we get authentically worn-in gar
ments you'll want to print on (and wear) again and again.
Fabric-First Forever
We could just copy other brands, but that's not our style. Instead, we build our basics from the yarn up. Take the iconic Burnout Tee. Yea, that was us. We also popularized tri-blends with our signature Eco-Jersey® and Eco-Fleece fabrics. With over 18 proprietary blends in our lineup, we're truly doing fashion our way.
Eco As Can Be
Last time we checked, this planet's the only one we've got. So, we're doing our best to take care of it. That means eco-friendly blends and washes. Always innovating, we'll keep combing our planet for the most sustainable materials, for the love of Mother Earth.
Retail-Proven Styles
While other brands sell "retail-inspired" apparel, we
are
retail. The garments you get from us are the same styles that hang in our own retail shops, in SoHo, San Fran, and L.A. Not only that, you'll spot them in top department stores like Bloomingdale's. Straight from the rack, our printwear styles are true retail classics.
Here's to another 25 years of being Alternative.