"I wanted chic, cool styles in luxury fabrications like silky cotton modal that fit a woman's body. … All my garments are from Alternative."
Laura Bjornstad grew up in Okoboji, Iowa - what she calls "a gem of the lake town."
She funneled her love of endless, magic summers at the lake into a laid-back lifestyle brand. "
Boat House Apparel
focuses on the motto 'always smooth sailing,' having fun and living a balanced life," says Bjornstad, whose background is in fashion merchandising.
Bjornstad started selling her lake life-inspired wares in 2014 "from a glorified lemonade stand," she says, a pop-up shop in a restaurant strip mall. "It was risk-free."
From there, though, the brand took off and Bjornstad moved into a brick-and-mortar location. "We take the customer experience to the next level," she says, "creating the perfect beach house where we serve mimosas and people enjoy the comfort of knitwear."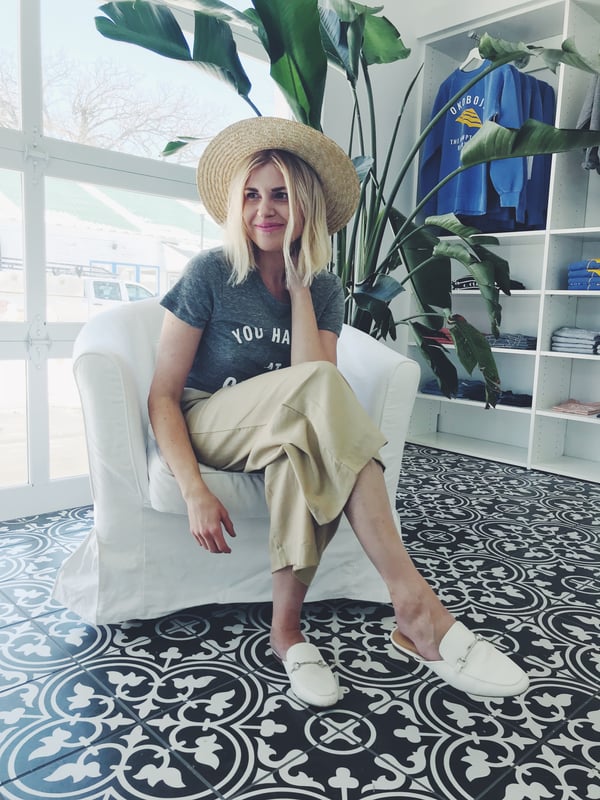 During off-season, Lake Okoboji is home to 15,000 people, but swells to welcome 100,000 tourists around July 4. "Our high season is May to September when we're open seven days a week," Bjornstad says. "We sell thousands of units. Off-season we sell a lot online."
When Bjornstad was searching for "the perfect blanks company," a referral led her to Alternative, which she says checked all her boxes. "I wanted chic, cool styles in luxury fabrications like silky cotton modal that fit a woman's body," she says. "To stay consistent, all my garments are from Alternative, but we brand them our own way using woven labels."
Boat House carries about 50 Alternative SKUs and brings on 12 to 20 new pieces each season. "We always stock our bestsellers and reuse our favorite silhouettes," she says.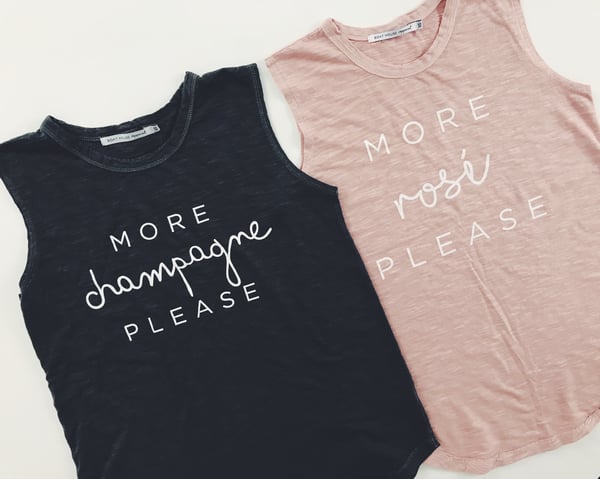 "Our clients can wear our apparel to bed, out boating or to fine-dining restaurants," says Bjornstad, whose core customer base is women aged 25 to 35. "Our styles are classic, chic and timeless, yet still relative to what's happening in fashion."
Bjornstad and her designer partner Samantha Bruck work together on each new collection and graphics (we like "You had me at Okoboji" and "Okoboji: The Hamptons of Iowa"). Then, they turn the garments over to a local printer who uses a color palette specific to the season and screens or direct-to-garment prints the apparel.
On the horizon, Bjornstad is creating resort lines exclusive to other vacation communities.
"We have a strong following and we're going to keep expanding the brand into other locations," Bjornstad says.
See more of the "chic, cool" styles that Boat House Apparel loves now on our
website
.