We like Alternative because of their approachable fast fashion, novel textiles and bodies, and exceptional hand and drape.
— Rich Caponi, Chief Marketing Officer at Nine Line Apparel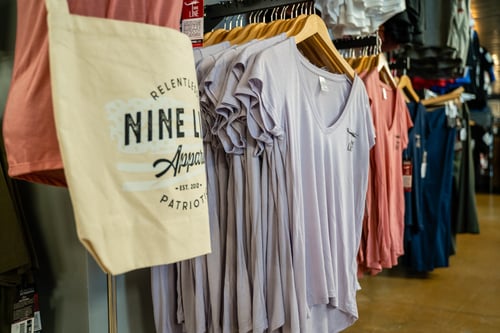 American flags. Helicopters. And "Grit." Nine Line's designs are as patriotic as they come, and for good reason. After serving as an Apache helicopter pilot, rescuing injured soldiers, Tyler Merritt was inspired to reignite the country's sense of pride. From there, Nine Line was born.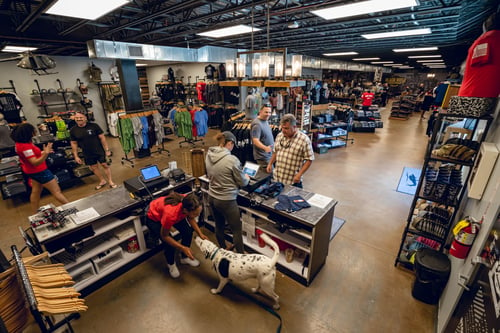 We spoke with Nine Line's Chief Marketing Officer, Rich Caponi, for the full rundown on the lifestyle brand. "What initially was conceived as a promotional products company between an Army Special Ops helicopter pilot and his wife, evolved into the Nine Line Apparel brand in 2012. It all began in Tyler and Angela's garage while he was still on active duty, frequently deploying, so Angela helped manage the fledgling business," said Rich.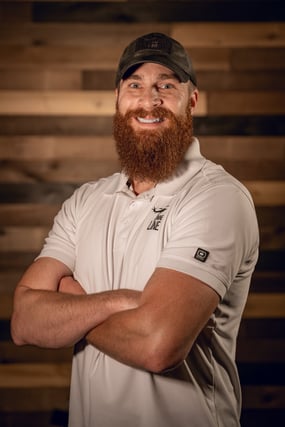 Rich Caponi, Chief Marketing Officer at Nine Line Apparel
It didn't take long for business to boom. "In 2013, Tyler returned from deployment just in time for the company's first-ever holiday rush. Angela and Tyler packed and shipped through the night in order to fill the unexpected flood of orders. It soon became obvious their house would not sustain the fast-growing business, so they moved to a small storefront near downtown Savannah in 2014," Rich added.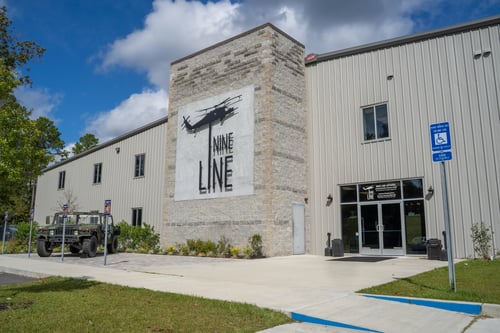 Since then, they've continued to thrive, thanks to the fiery passion shared with customers. "Through fierce grit and determination, we are unwavering in our mission to be Relentlessly Patriotic," said Rich. "Supportive of our military, law enforcement, and first responders, our customers recognize and honor the sacrifices that these heroes make, and the Nine Line brand has become their outlet to make a statement on these things," he added.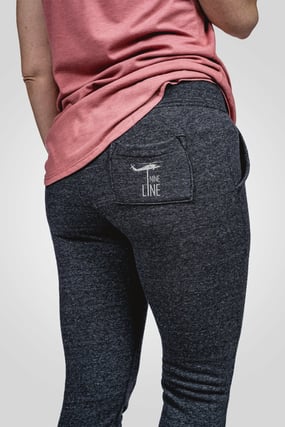 31082F2 Eco-Fleece Jogger Pants in Eco Black
Whether on a sweatshirt or tee, all of their designs carry deep meaning. Take their logo, for example. As Rich explained, "A Nine Line is a medevac request for a soldier who is injured on the battlefield. To soldiers, Nine Line symbolizes patriotism, hope, and trust in one's countrymen." It doesn't get more American than that.
In the same way Nine Line respects their fellow countrymen, they respect the design process, too. "We have an in-house team of talented, diverse, and motivated graphic designers who leverage consumer insights and focus groups to deliver relevant designs that resonate with our customer base," said Rich. After nailing those designs, we give them life through screen-printed plastisol or digital prints on textiles.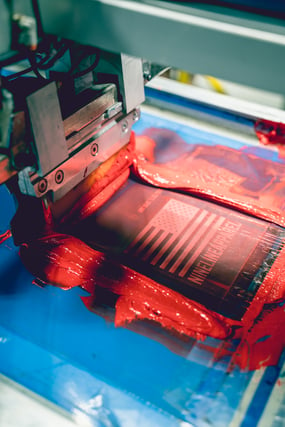 More than just patriotic designs, Nine Line's customers also want comfort — and Alternative delivers. "Softness is very important. This is why we've chosen Alternative products to launch our initiative into women's athleisure in our Relentlessly Fierce collection. If a customer can't be comfortable in a garment, they aren't going to be motivated to wear our apparel — regardless of how much they support the brand's mission," said Rich.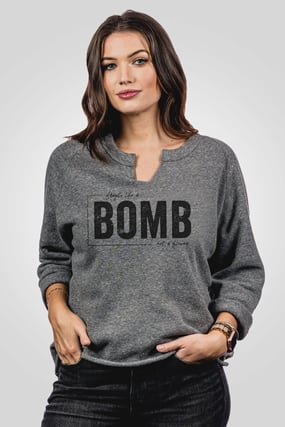 9900F2 Champ Remix Eco-Fleece Sweatshirt in Eco Grey
With high-ranking comfort, our Champ Remix Eco-Fleece Sweatshirt is popular with Nine Line's customers. Not only is it crafted from a cozy blend of organic cotton and recycled polyester, but it's got loads of style to boot. No doubt those raw, retro-sporty details and cropped hem command attention.
Here's to life, liberty, and the pursuit of softness.