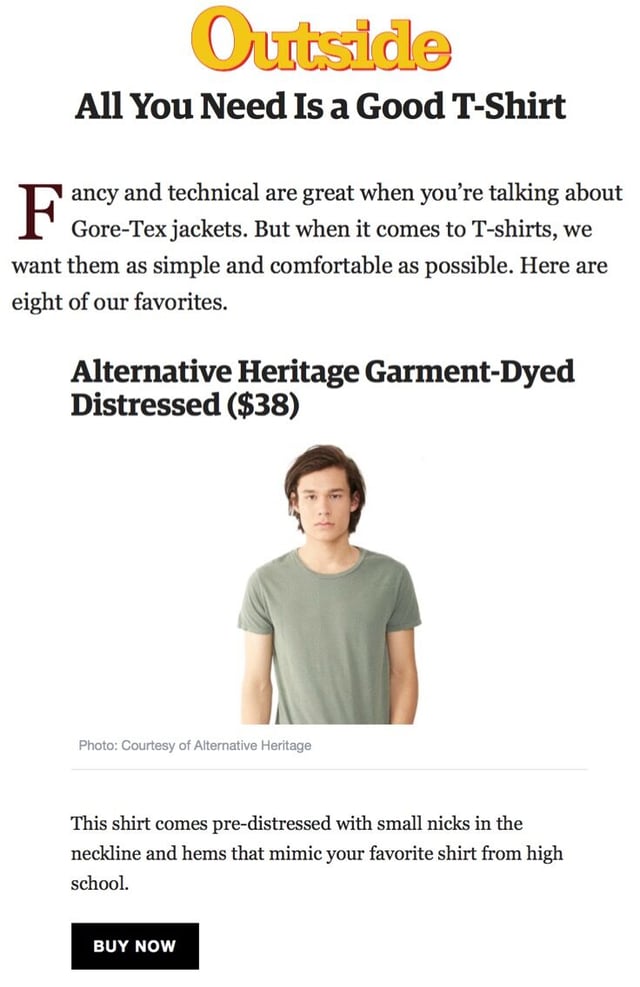 The Heritage Distressed Crew T-Shirt was featured in Outside.
All You Need is a Good T-Shirt
Stylish basics to get after it this summer
Fancy and technical are great when you're talking about Gore-Tex jackets. But when it comes to T-shirts, we want them as simple and comfortable as possible. Here are eight of our favorites.