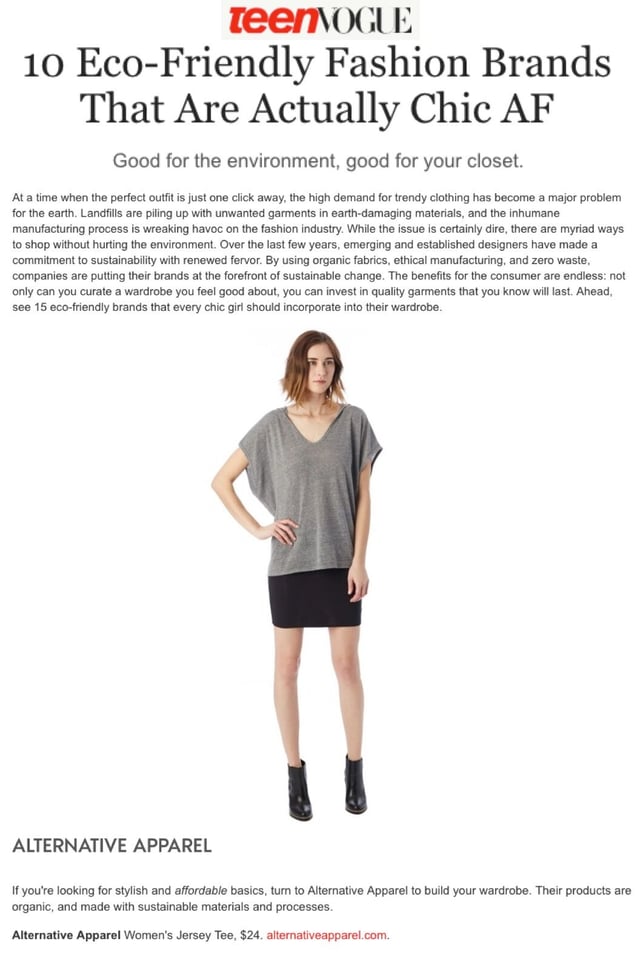 Alternative Apparel is highlighted in Teen Vogue in an article about eco-friendly fashion brands that are actually chic. Our Sleeveless Eco-Jersey Poncho was featured as a stylish affordable basic.
10 Eco-Friendly Fashion Brands That Are Actually Chic AF
Good for the environment, good for your closet.
At a time when the perfect outfit is just one click away, the high demand for trendy clothing has become a major problem for the earth. Landfills are piling up with unwanted garments in earth-damaging materials, and the inhumane manufacturing process is wreaking havoc on the fashion industry. While the issue is certainly dire, there are myriad ways to shop without hurting the environment.