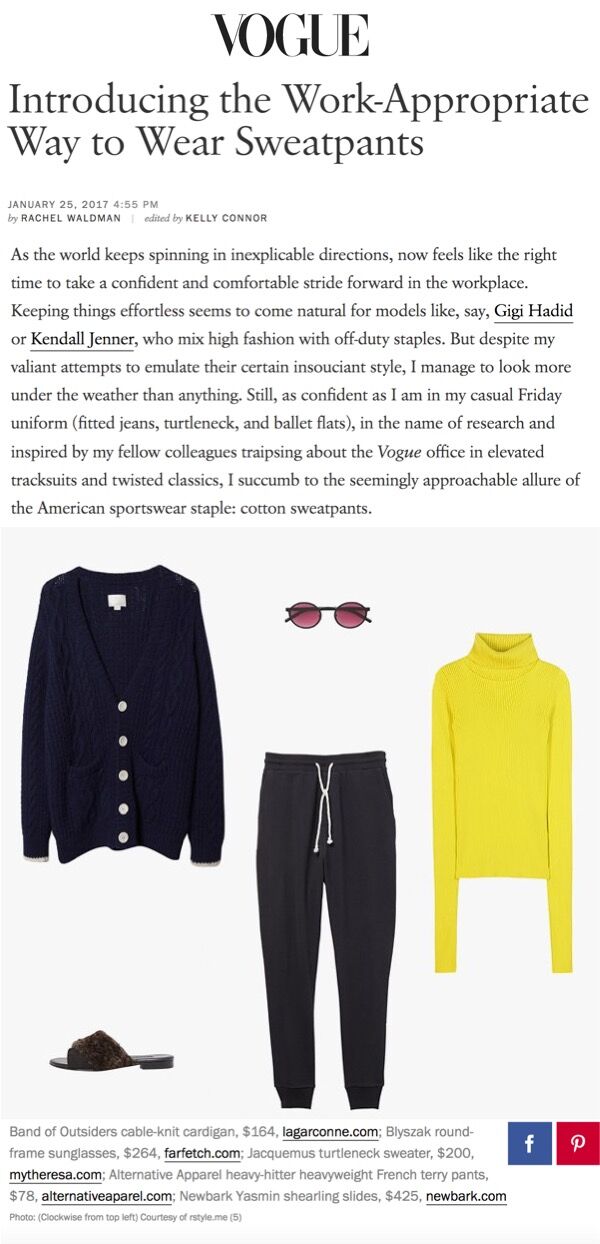 The key to the success of the sweats seems to be in their versatility writes Vogue. Featured in this article is Alternative Apparel's French Terry Pant.
Introducing the Work-Appropriate Way to Wear Sweatpants
As the world keeps spinning in inexplicable directions, now feels like the right time to take a confident and comfortable stride forward in the workplace. Keeping things effortless seems to come natural for models like, say, Gigi Hadid or Kendall Jenner, who mix high fashion with off-duty staples.