"We love Alternative's selection of styles, the consistency of quality and inventory, and the overall look and feel."
- THE TEAM AT DEFEND NEW ORLEANS
What do you do when you're deeply in love with New Orleans? You could shout its name from those cast-iron balconies, and leave it at that. Or you could take one from Defend New Orleans (DNO), and dedicate your entire brand to the city.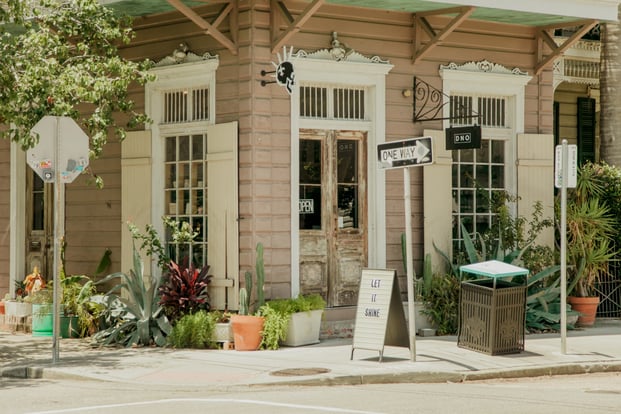 From records to artwork, tees and more, everything DNO carries is 100% NOLA. "We hope to share an authentic snapshot of New Orleans -- much like our city, we strive to foster a welcoming environment where there's always something new and intriguing to discover. We try to showcase meaningful products and the individuals involved in making them. We're always working to keep our house-line updated with new styles, color stories, and messages," said the DNO team.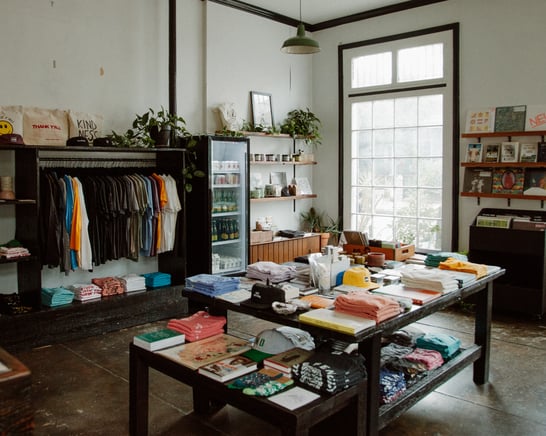 At the heart of it all, you'll find thoughtfully designed tees -- a staple since the beginning. "DNO started in 2003 when we began printing on vintage and secondhand shirts for friends and art markets. We were looking for a way to express our love for the city and create products that represented how so many people have always felt about New Orleans. We wanted a way to give back to our community and produce something that we'd want to wear," they said.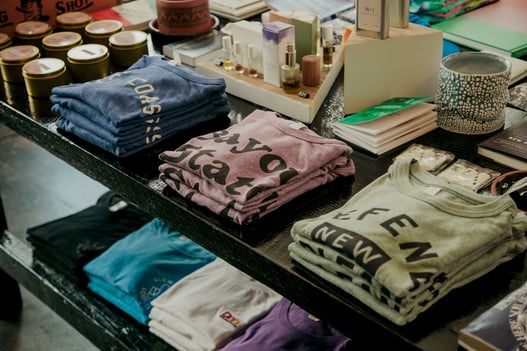 Inclusive just like NOLA itself, DNO's design process is a team effort. "All ideas are welcomed -- and absolutely necessary, really. Thoughts and ideas are tossed around in both casual and intentional conversations, researched, sometimes hibernate or marinate for a while, until we figure out the best way and time to execute. Then it's into the studio, fleshing out the design, and figuring out what fabric and style it best fits, what colorways are right, etc.," they said.
When it comes to printing, DNO keeps it as local as they can. "We work with a few different printers and embroidery studios in New Orleans -- people we've worked with for years. Because of the close relationships, we're able to print one-offs, work in many color changes, and go back and forth to get the art right. We've been printing on vintage and surplus finds, and we really love the feel of water-based ink on Alternative Apparel," they said.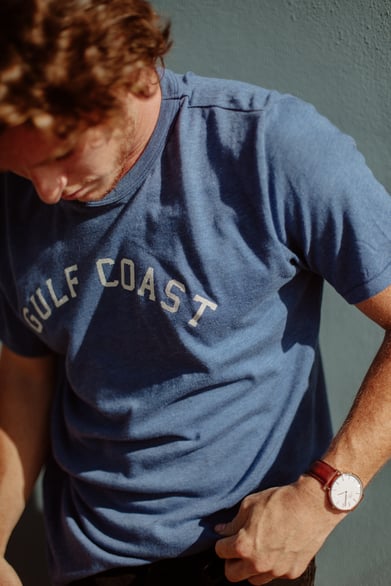 1973E1 Eco Crew in Eco True Navy
Easygoing and love-worn -- a lot like The Big Easy -- our printwear is the perfect match for DNO. "We just realized we've been printing on Alternative Apparel for over ten years. Originally drawn to the organic cotton and weight of the fabric, we love the selection of styles, the consistency of quality and inventory, and the overall look and feel. There are always colors, styles, and weights that fit with what we are trying to do with our collection," they said.
5114BP Headliner Cropped Tee in Black
Out of all the Alternative styles DNO prints on, the Headliner Cropped Tee is most-loved by customers. "The vintage jersey is soft, flattering, and the perfect length," their team said. Coming in second is one of the first tees we ever made. "We also love the Keeper -- great selection of colors and the ideal fit," they added. While we think our garments are pretty cool, it's what DNO does with them that makes them truly special -- just like New Orleans.
Your turn. Grab our vintage-inspired blanks and make your mark.