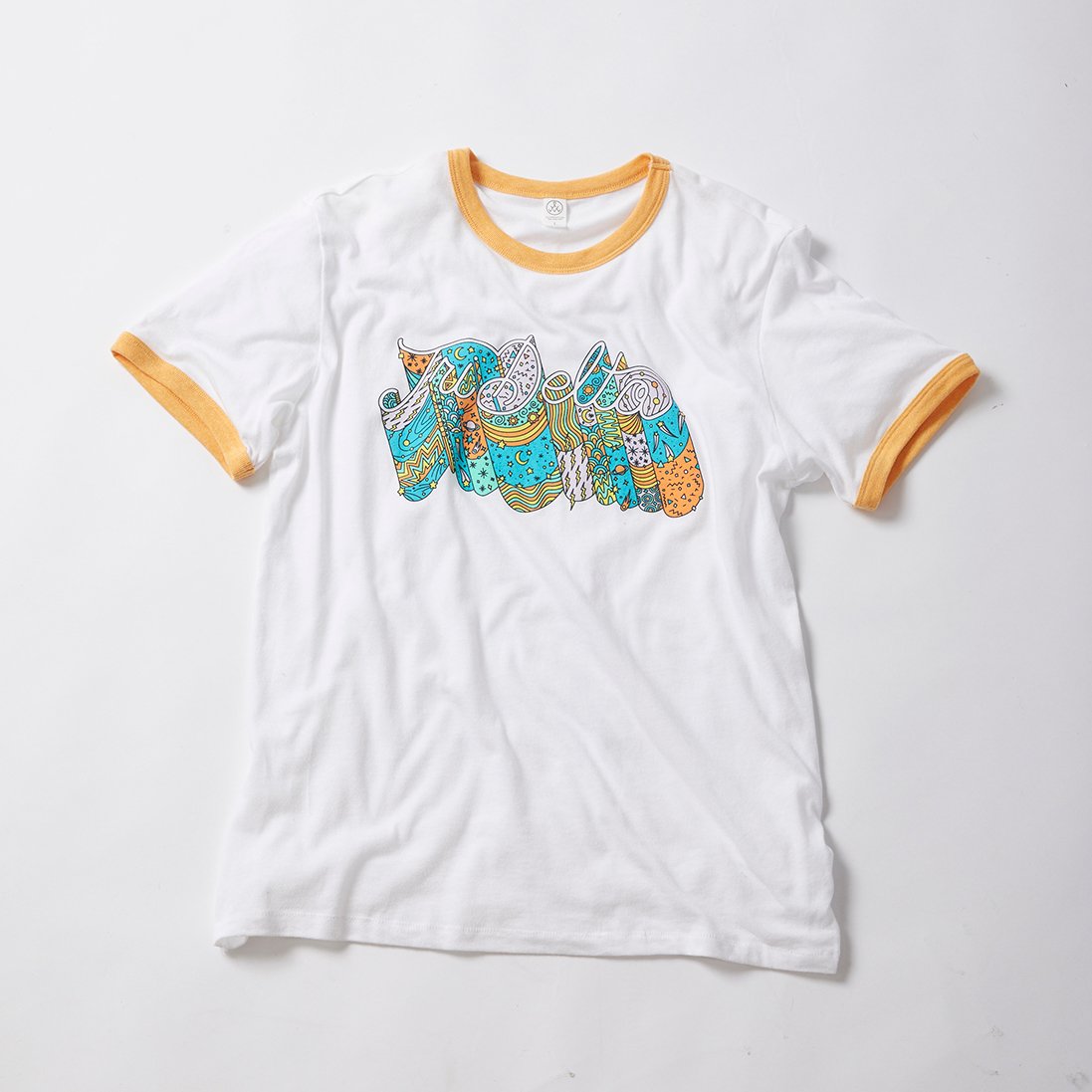 When we held our 2019 Print Contest, we knew we'd get some top-shelf entries. (After all, a $500 Delta Airlines gift card was up for grabs.) But nothing caught our eye quite like the winning design by Arkansas-based Houndstooth Press.

Printed on our Keeper Ringer Tee, the design features vibrant colors and intricate details that pair perfectly with its retro look. We spoke with the shop's Creative Director, Kristin Loman, for the rundown on her hand-drawn design. "This design was inspired by some colorful street art I saw on a trip to Belgium, and vintage NASA and space-themed matchbook artwork. I wanted to do a play on '70s style 3-dimensional type and include some colorful space themes to make it have a unique and custom vibe," said Kristin.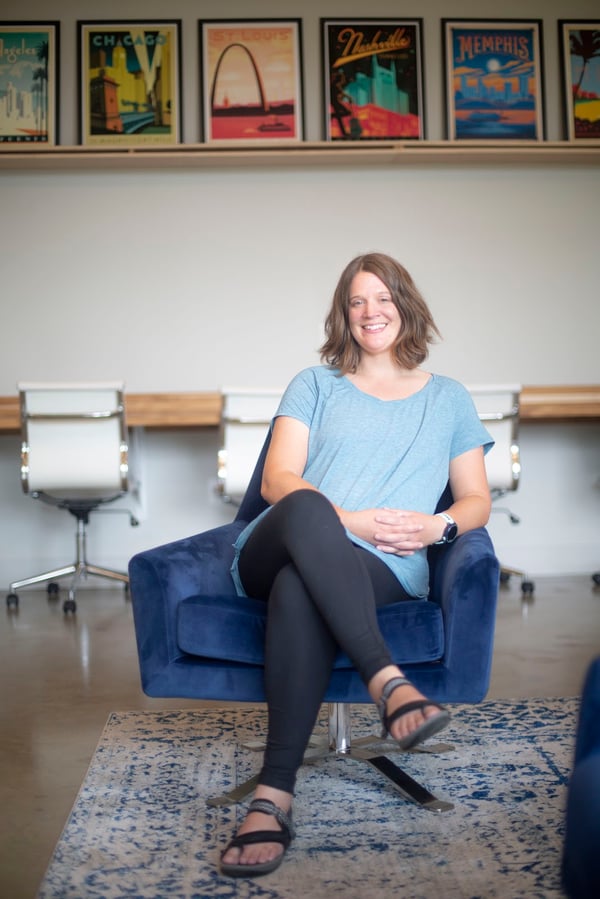 Kristen Loman, Creative Directior
Designs like that have taken them far, but it's also their level of care that's been winning customers over since '92. "Although ordering t-shirts is not life-changing, we want to make sure the process is easy as possible. We understand the pressure to make multiple people in their organization happy -- from the design to the style of shirt -- so we always offer our professional opinion when asked, and let the customer take the lead when they want," said Mellisa Hawes, Director of Sales at Houndstooth Press.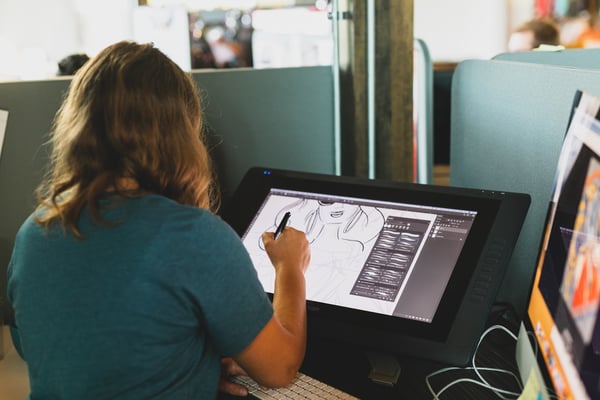 When it comes to their customer base, Houndstooth Press designs tees for everyone -- everywhere. Their Chief Operating Officer, Anna Morrison, filled us in: "We try not to limit ourselves to just one segment. Everyone loves t-shirts. We pride ourselves on being able to provide outstanding products for anyone who is interested." That being said, they've got a solid track record of designing for sororities and frats. (The shop's even got their Greek and Collegiate Licensing.)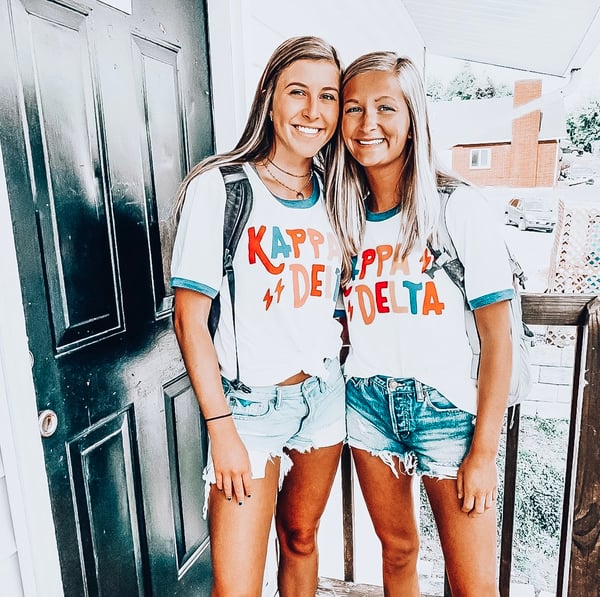 5103BP Keeper Ringer in White/Navy
While each tee is different than the next, they've all got one thing in common -- comfort. "Softness is extremely important. Our customers are either telling a story or promoting a brand, therefore quality is of the utmost importance," said Anna. Top of the stack is yours truly. "Alternative blanks are known for their soft feel and comfortable fit. They're a preferred option for customers looking for a higher-end feel, at a reasonable price," said Justin Brasher, Production Manager at Houndstooth Press.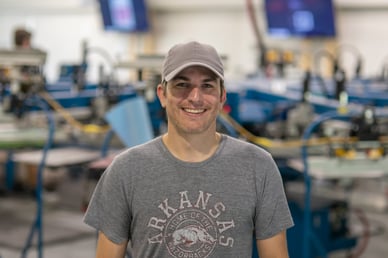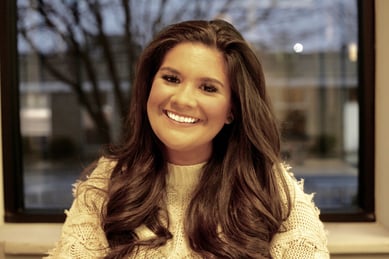 Justin Brasher, Production Manager Anna Morrison, Chief Operating Officer
More than softness, Alternative garments give customers the options they crave. "The variety of styles and colors available offers our customers an advantage in getting different looks for those seeking fashion-forward and trendy garments," said Justin. Take the winning Keeper Ringer Tee for example. With '70s-inspired contrast binding, it's a top-seller at Houndstooth Press. "The shirt has been extremely popular this season. Our customers love pairing retro designs with this great-quality ringer tee," said Anna.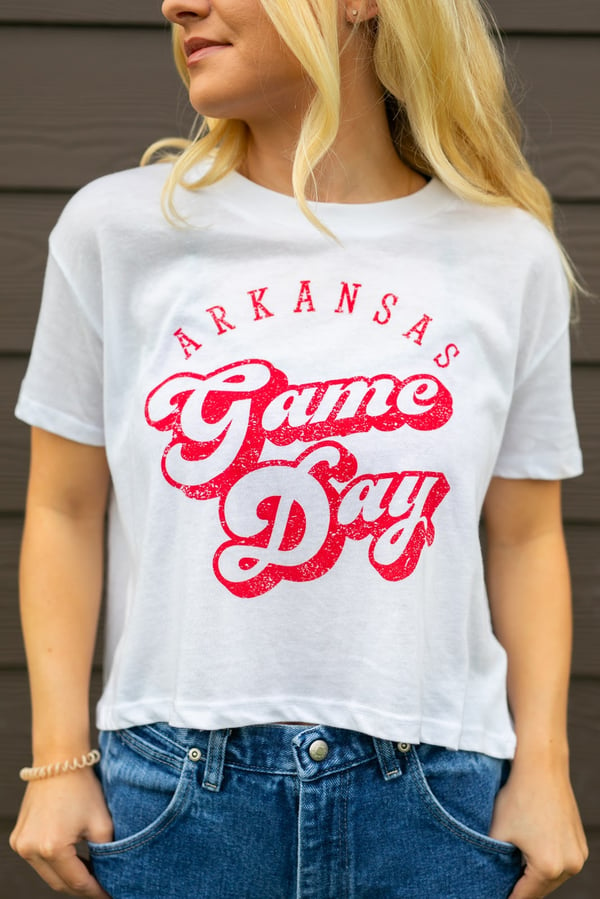 5114BP Headliner Cropped Tee in White
Customers aren't the only ones digging Alternative. The Houndstooth Press team has a few faves of their own. "I love the Headliner Vintage Jersey Cropped Tee because it's flowy, soft, and the perfect length for a crop top. Appropriate yet still youthful," said Mellisa. "It's extremely well-made and fits true to size," added Anna. They're also big fans of our 9575F2 Champ Eco-Fleece Sweatshirt. Sustainable and cozy, it's a feel-good layer for the office, especially when that A/C kicks on.

Like what you see? Shop the tees that help Houndstooth Press win customers over -- again and again.
Special shout out to the four weekly winners from this year's Print Contest: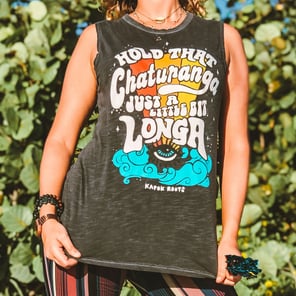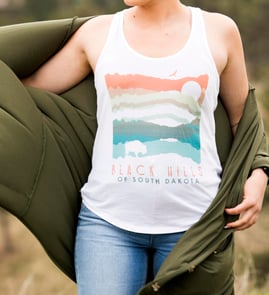 @kapokroots @blackhillsstickers