"Alternative pieces are quality," Hellman says. "They're soft. And people love to wear them."
-MAX HELLMANN, FAMILY INDUSTRIES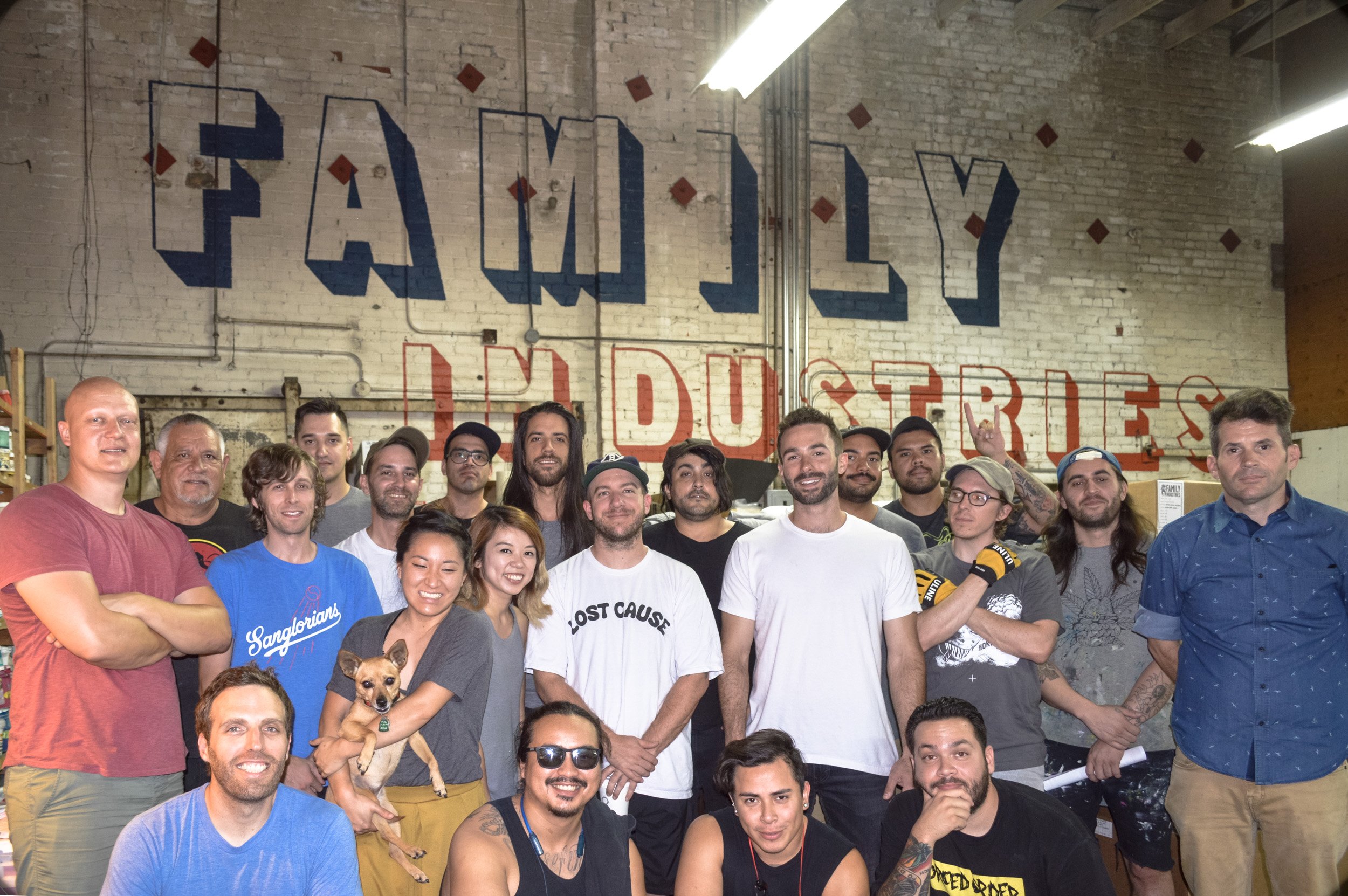 On almost any day of the week all across the country, Los Angeles-based Family Industries' 50 mobile screen-printing vehicles head to a live event like Lollapalooza or Sony's latest Alpha camera launch to print shirts.

"We run a different kind of shop," says Co-Founder Max Hellmann, who says his cross-country team hits 450 events a year, totaling in the thousands since 2009. "We travel the country to all kinds of event activations. We get to see what's out there."

A hybrid type of operation, the other half of Family Industries' business is in-house decorating in LA, with the personpower to turn out 5,000 shirts a day.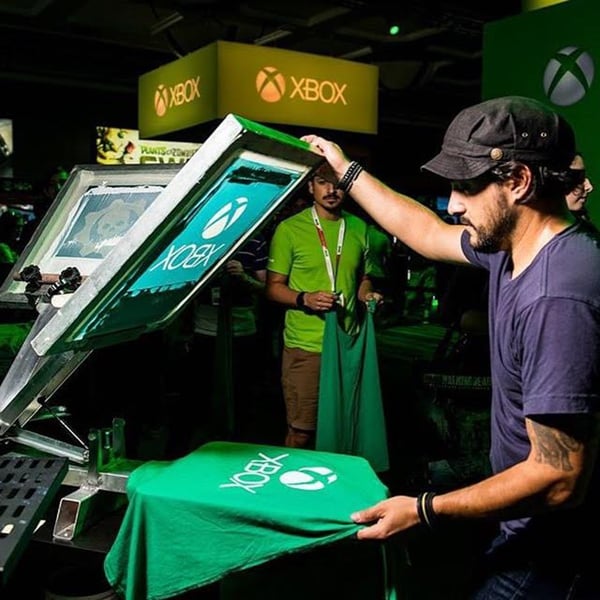 In 2008, Family Industries co-founders Hellmann and Alex Meiners joined forces to create a screen-printing shop where the customer comes first. Today, the in-demand shop offers screen-printing, expanded print, embroidery, sublimation and graphics services. "We were in the right place at the right time," Hellmann says. "Our customers cross both sides of our business."

Because the shop is based in LA close to studios, agencies and big companies, they score big jobs with Toyota, Adidas, Herschel Supply Co. and the SyFy channel. For example, the team will often print a "T-shirt of the week" to complement TV show launches, totaling 5,000 shirts a week over 11 weeks for some campaigns. "We're definitely not the cheapest shop, but we offer a premium print experience every time," Hellmann says.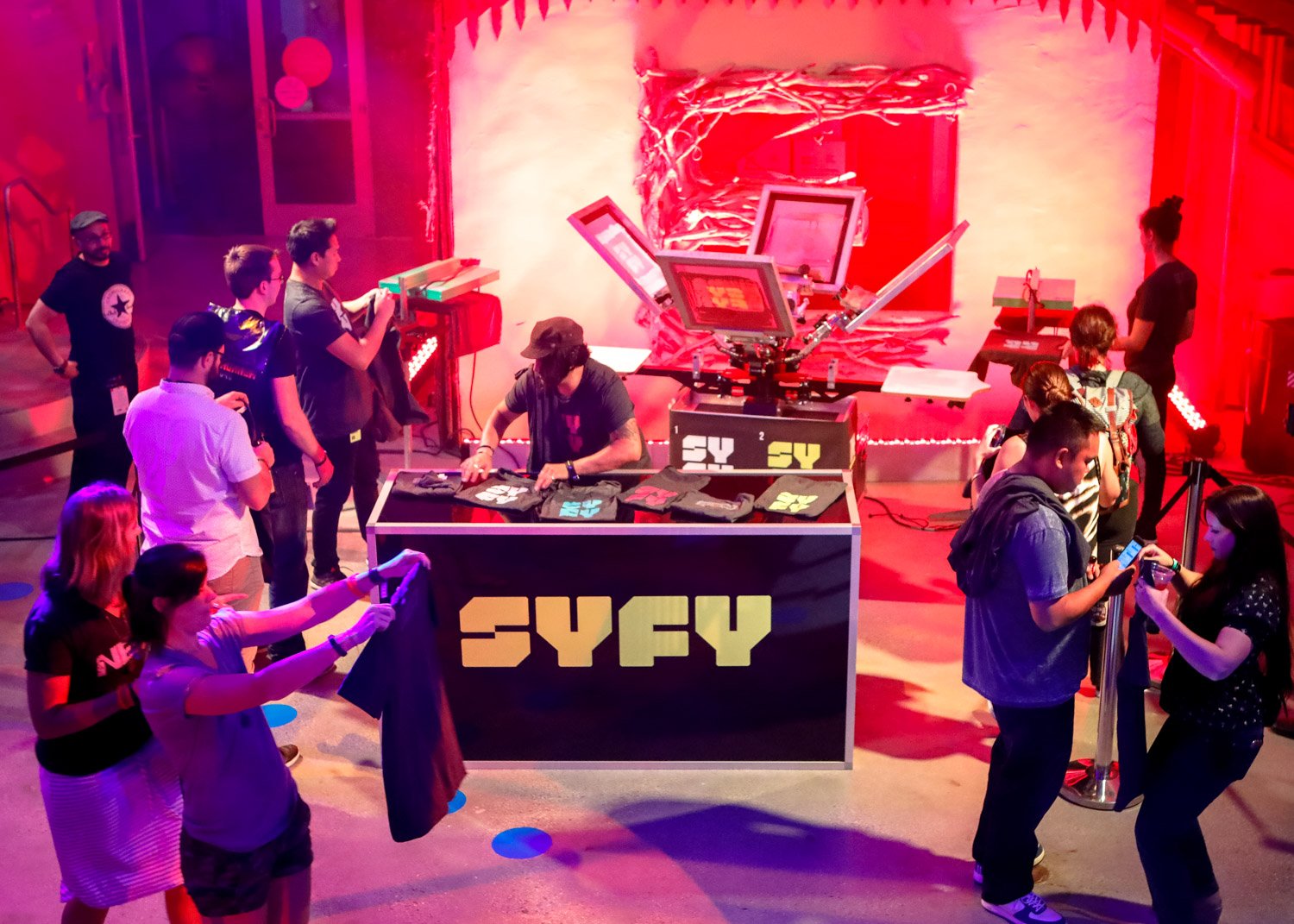 That's why Hellmann and Meiners have worked with Alternative for nearly a decade. "Alternative has been a great partner because they're so involved with how their garments are made – where they come from, where they're sourced," Hellmann says. "The Alternative team has even visited our showroom and helped us sell their items."

While Family Industries sells lots of premium brands, the team chooses to display the entire Alternative line in their showroom. "Alternative has nice options in fleece, hoodies, sweatshirts and T-shirts – not standard off-the-rack stuff," Hellmann says.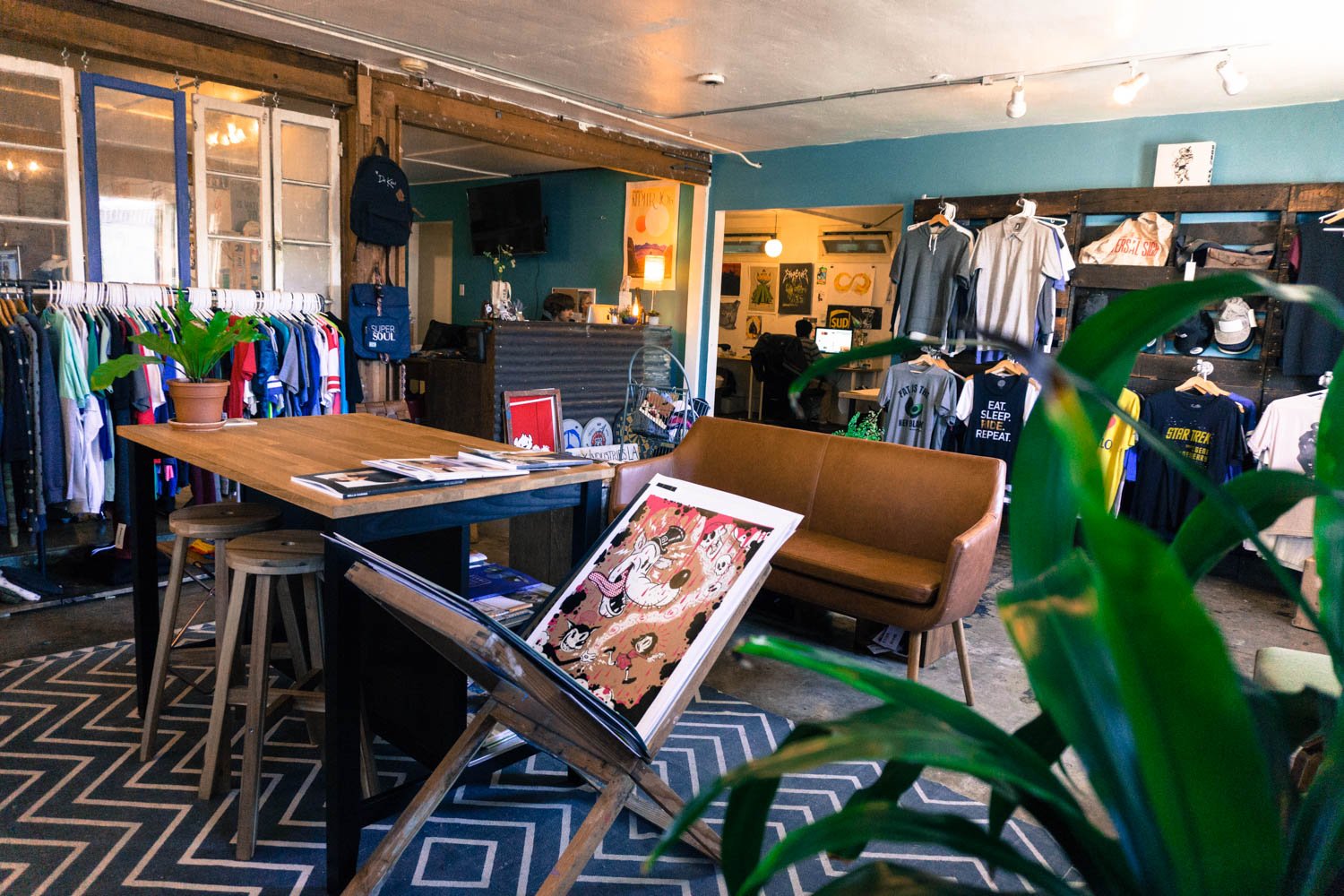 Lately, Hellmann says, people want either really soft or boxy, oversized streetwear like the heavy-weight Outsider tee. "People have an idea what they want already, so we just steer them in the right direction," he says. "If they want a hoodie, we show them the Rocky. If they want something super soft or sustainable, any Alternative shirt is a good pick."

Skincare and cosmetics company Beautycounter is a huge fan of Alternative pieces. Family Industries prints up to 25,000 of our basics every year for Beautycounter, most recently a slew of logoed Rocky hoodies that the beauty company sells and also gave out at tradeshows.

"Alternative pieces are quality," Hellmann says. "They're soft. And people love to wear them."