"The only ready-for-retail brand is Alternative – their garments fit and print the best, and bring the highest value to our customers."
-J. RYAN "RANGER" EWING, NORMAN ROSCOE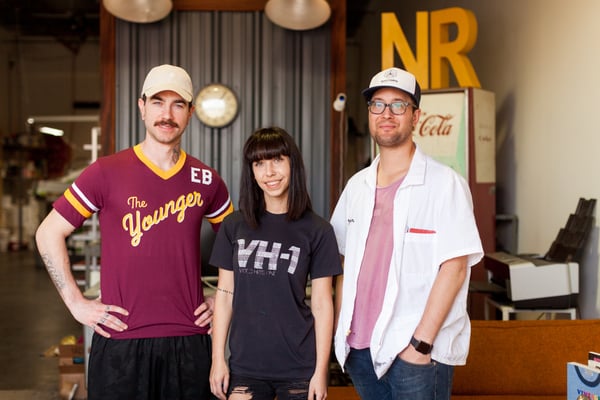 A Third Eye Blind concert tee sparked J. Ryan "Ranger" Ewing's love of
Alternative
gear.
Back in the early 2000s, the
Norman Roscoe
co-founder ran Northgate, a College Station, TX-based vintage clothing business.
"While sorting a new T-shirt shipment, I found this perfectly vintage Third Eye Blind tee," says Ewing, who realized the shirt was way too young to really be retro.
"Turns out it was an Alternative Earth shirt," says Ewing, who was instantly hooked on the brand. "Alternative was the only supplier I found that could produce new shirts like vintage."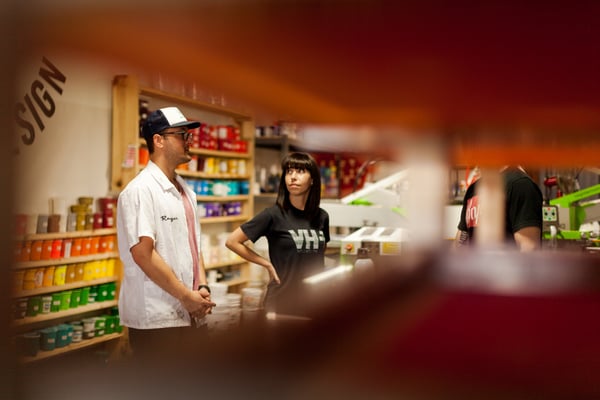 Fast-forward to 2013: Ewing and his musician friend Eric Pulido decided to marry Ewing's printing and apparel background with Pulido's record label and band connections. "That was the birth of Norman Roscoe – named after our two dogs," Ewing says.
Denton, TX-based Norman Roscoe is a mid-size shop (just four full-time staffers) turning out a high volume. "We slant toward a nostalgic, mid-century vibe," Ewing says. "We went full time in 2015 and moved from a garage to a full production facility. That year, we saw an unbelievable 1,000% growth."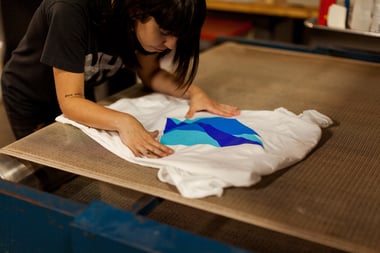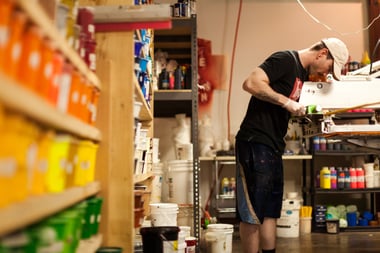 The shop boasts music industry clients like Shakey Graves, the Lumineers and Chuck Berry's estate. "Bands and managers talk if they like our merch," says Ewing, who also serves actor Jason Lee's company Stereo Skateboard, along with local schools, churches and cool tech startups.
We think it's awesome that Norman Roscoe opened its own retail shop. "All our gear is printed on Alternative shirts," Ewing says. "Around the showroom, the other garments are 2:1, Alternative vs. other brands."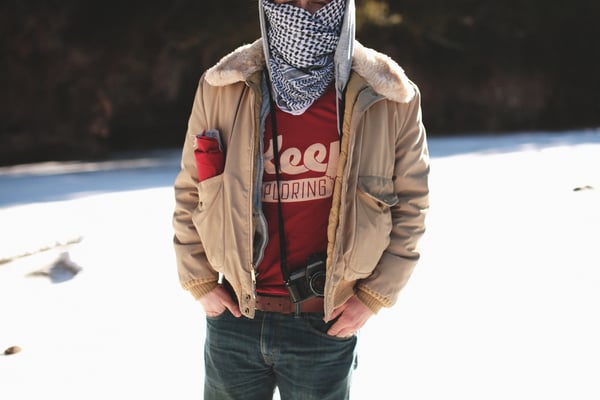 Distressed and Eco Crew T-shirts. "The Heritage and Distressed Heritage fit like cool vintage concert tees, looser in the neck and boxy in the best way possible," Ewing says.
Most recently, Norman Roscoe has been a huge endorser of our new
Outsider tee
. "The price point and printability are awesome," Ewing says. "We've had great luck with this style and will continue pushing it."
Stock up on Norman Roscoe's favorites now on our website.