We're loving full-service branding and merchandising company Social Imprints, which counts Lyft, Airbnb, Tech Crunch and Dropbox among its clients.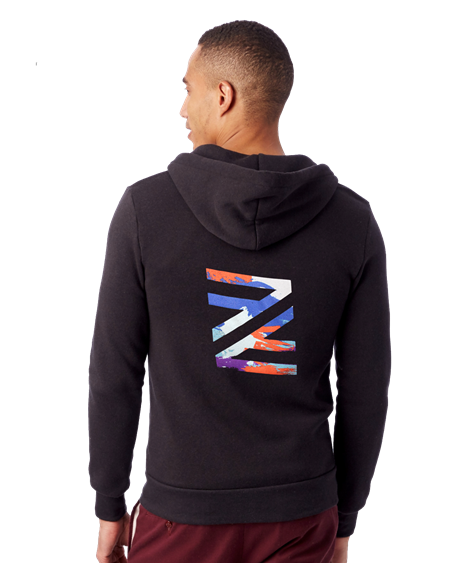 For one client, Social Imprints partnered with print shop Sacramento Motion company to discharge-print a huge, multi-color back imprint with water-based inks on Alternative's Eco-Fleece Zip Hoodie. "There are million things that could have gone wrong with the imprint, but it came out perfect," says Kevin McCracken, who loves the fact that every Dropbox employee is walking around sporting Alternative gear.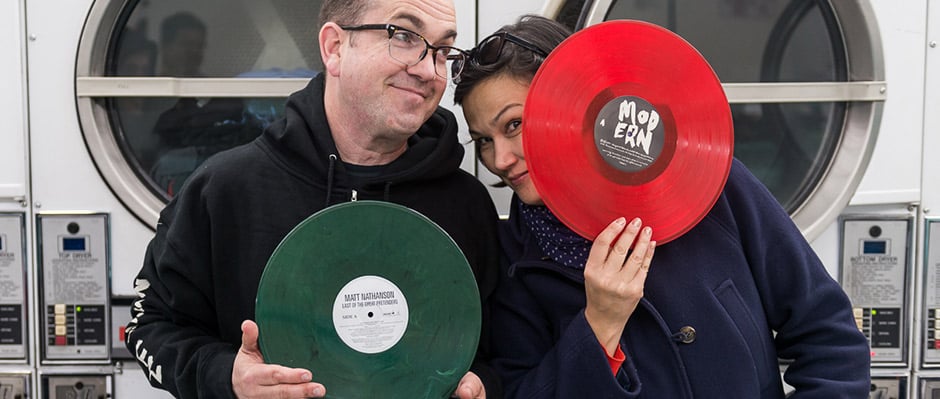 The printer stands out for its commitment to providing higher-paying professional jobs to at-risk adults in need of a second chance – individuals who were formerly incarcerated, recovering from substance abuse, and former military.
"That we are a social enterprise really resonates with our clients," says Kevin McCracken, business development lead at Social Imprints, which generated almost $1 million in sales within eight months of opening in 2008, garnering San Francisco Weekly's "Startup of the Year" award.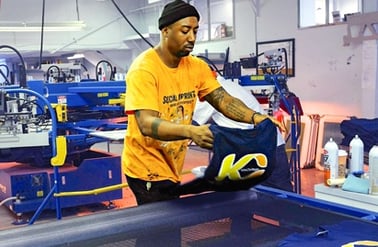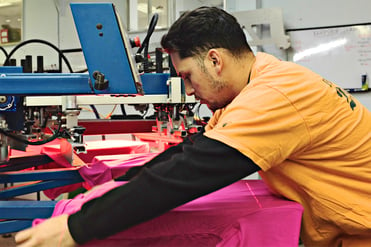 Custom-decorated apparel is about half of Social Imprints' business, so the team has us on speed-dial. "We want to work with brands that care about the environment – and do the work to get there," says McCracken, who loves to pitch and sell Alternative's Eco-Fleece and organic cotton garments. "That's why we show Alternative garments to clients – they have a strong consciousness about how their products are made. That's a huge selling point with our clients."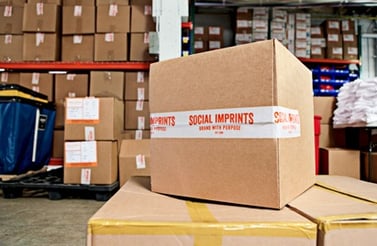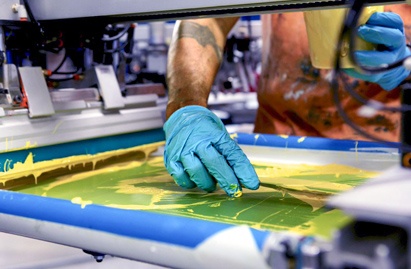 McCracken has nothing but amazing things to say about Alternative garments, from our spot-on fits and silhouettes, our ability to exactly color-match sweatshirts and T-shirts, and consistency within our products and lines.
"There's no comparison when it comes to Alternative– the brand has its own beautiful look and feel, even down to the logo."
-KEVIN MCCRACKEN - SOCIAL IMPRINTS
"We tell our customers if they want a retail brand, they need to go with Alternative," he says. "We have such compelling talking points: The pieces are fashion-forward, sustainably created, long-wearing and easy to decorate."

Alternative's heather-fabrication garments, especially Eco Black and Eco Grey, are big sellers for Social Imprints. "We sell tons of programs with your heather-garments," McCracken says.
Most recently, Social Imprints has been working hard to push out our new Outsider tee. "Our clients love it so far," McCracken says. "They can't wait to have it decorated."