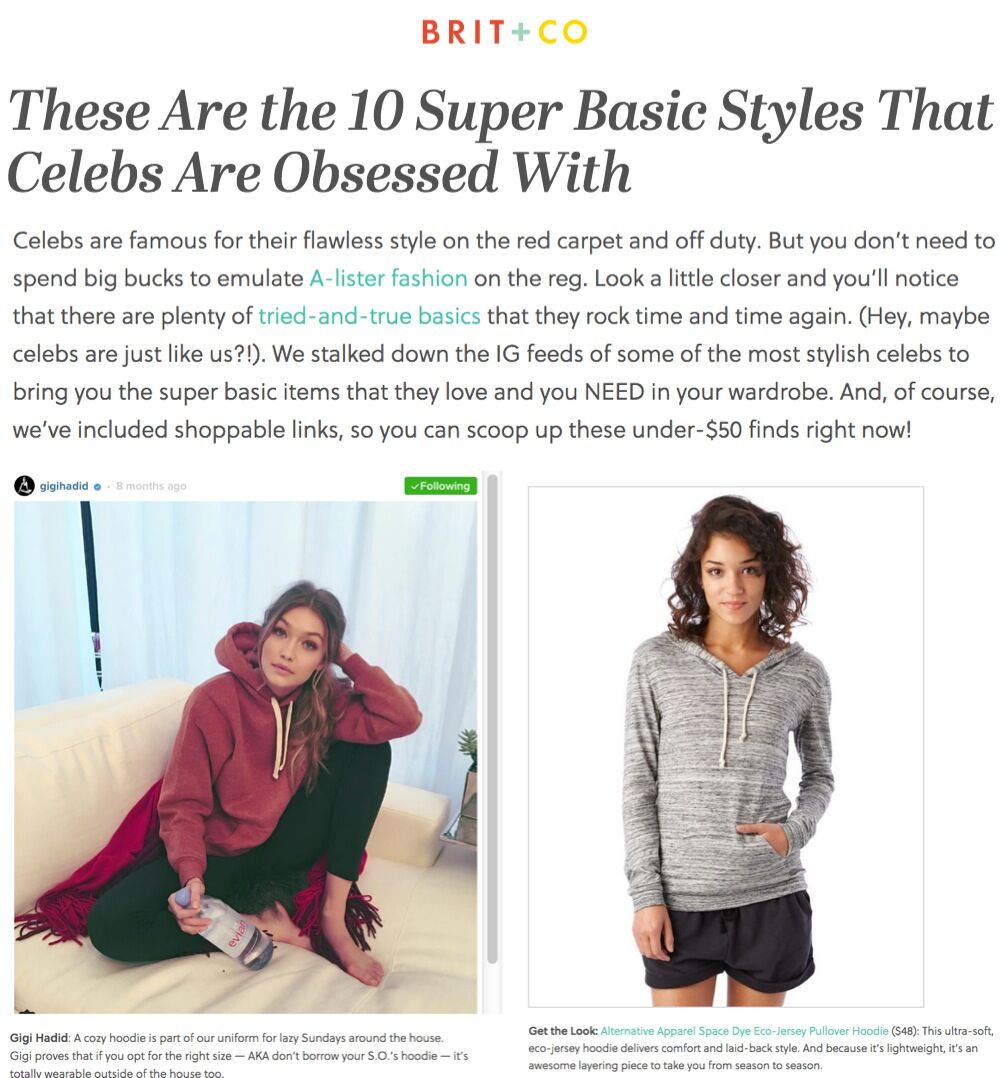 The Space-Dyed Eco-Jersey Pullover Hoodie was featured in Brit + Co.
These Are the 10 Super Basic Styles That Celebrities Are Obsessed With
Celebs are famous for their flawless style on the red carpet and off duty. But you don't need to spend big bucks to emulate A-lister fashion on the reg. Look a little closer and you'll notice that there are plenty of tried-and-true basics that they rock time and time again. (Hey, maybe celebs are just like us?!).