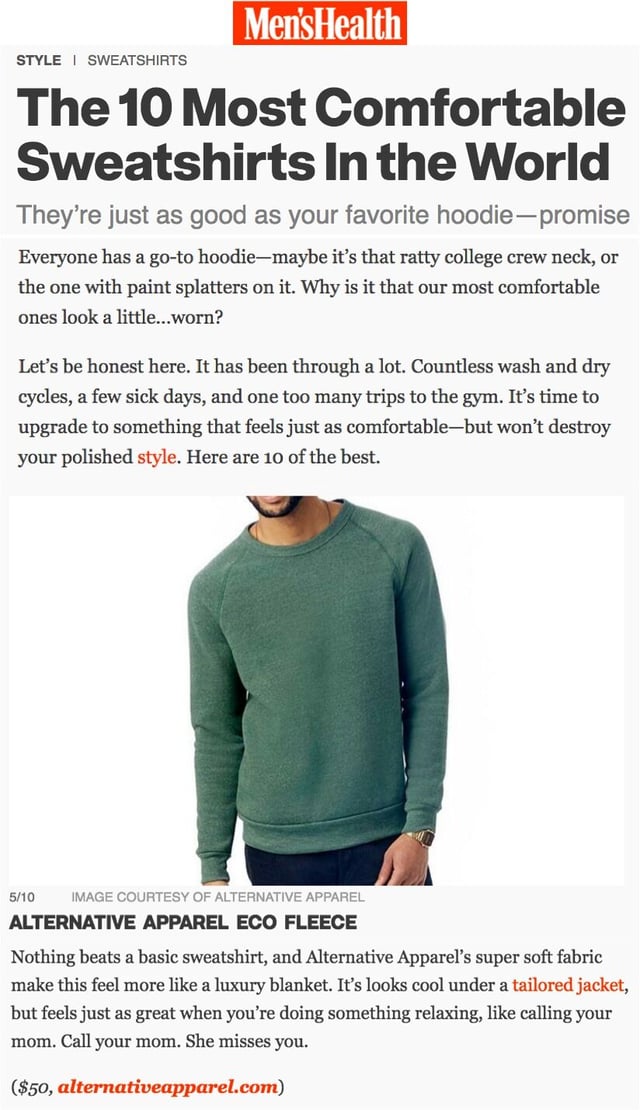 The Champ Eco-Fleece Sweatshirt was featured in Men's Health as one of the most comfortable sweatshirts.
The 10 Most Comfortable Sweatshirts in the World
They're just as good as your favorite hoodie—promise
Everyone has a go-to hoodie—maybe it's that ratty college crew neck, or the one with paint splatters on it. Why is it that our most comfortable ones look a little…worn?

Let's be honest here. It has been through a lot. Countless wash and dry cycles, a few sick days, and one too many trips to the gym. It's time to upgrade to something that feels just as comfortable—but won't destroy your polished style. Here are 10 of the best.