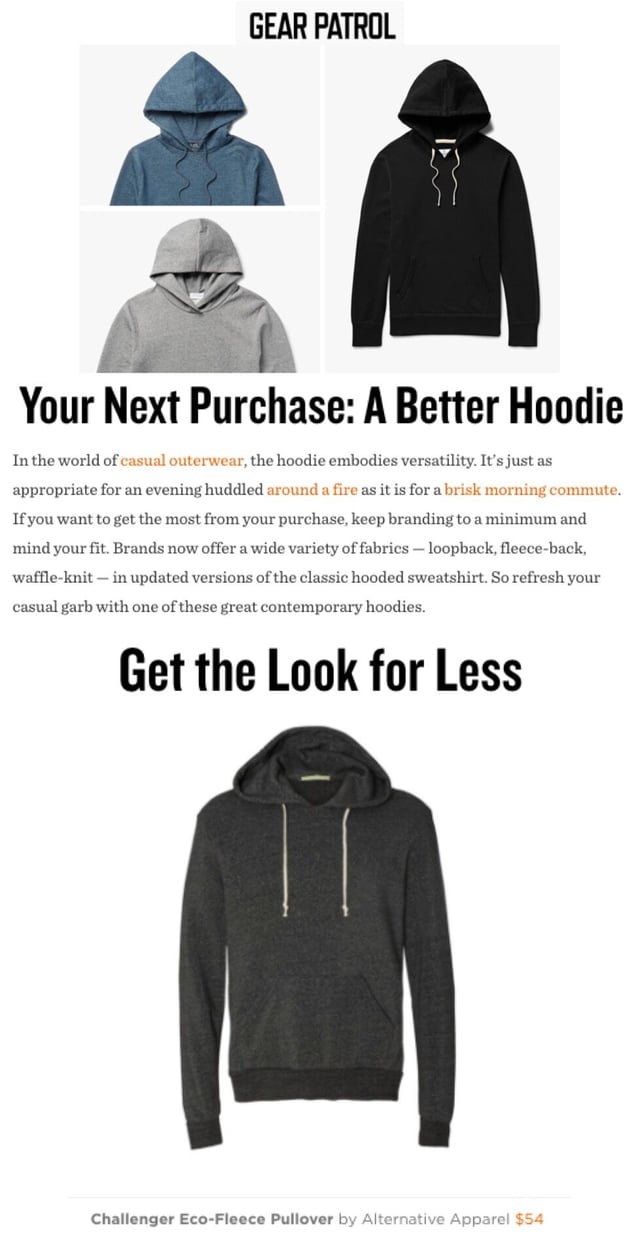 The Challenger Eco-Fleece Pullover Hoodie was featured in Gear Patrol.
Your Next Purchase: A Better Hoodie
In the world of casual outerwear, the hoodie embodies versatility. It's just as appropriate for an evening huddled around a fire as it is for a brisk morning commute. If you want to get the most from your purchase, keep branding to a minimum and mind your fit.