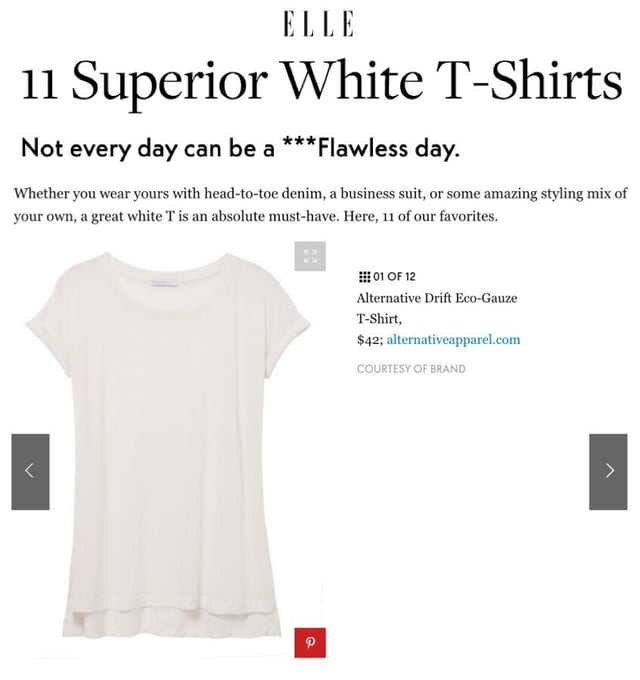 The Drift Eco-Gauze T-Shirt was featured in Elle.
11 Superior White T-Shirts
Not every day can be a ***Flawless day.
Whether you wear yours with head-to-toe denim, a business suit, or some amazing styling mix of your own, a great white T is an absolute must-have. Here, 11 of our favorites.