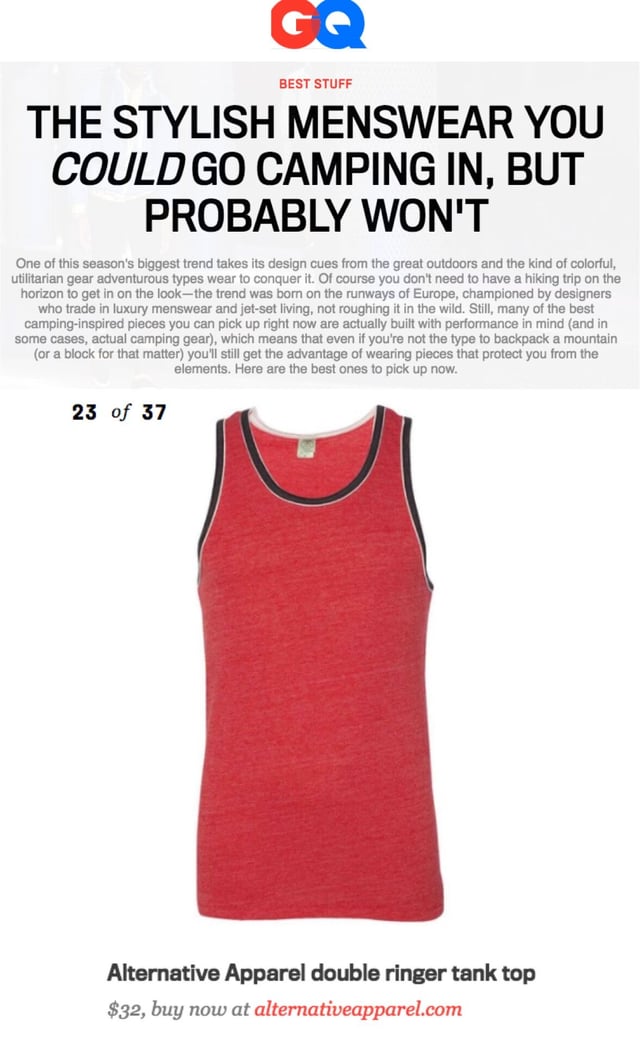 Our Men's Double Ringer Tank Top is featured in GQ this month as one of the best picks of the season for adventurous types.
The Stylish Menswear You Could Go Camping In, But Probably Won't
One of this season's biggest trend takes its design cues from the great outdoors and the kind of colorful, utilitarian gear adventurous types wear to conquer it. Of course you don't need to have a hiking trip on the horizon to get in on the look—the trend was born on the runways of Europe, championed by designers who trade in luxury menswear and jet-set living, not roughing it in the wild. Still, many of the best camping-inspired pieces you can pick up right now are actually built with performance in mind (and in some cases, actual camping gear), which means that even if you're not the type to backpack a mountain (or a block for that matter) you'll still get the advantage of wearing pieces that protect you from the elements.