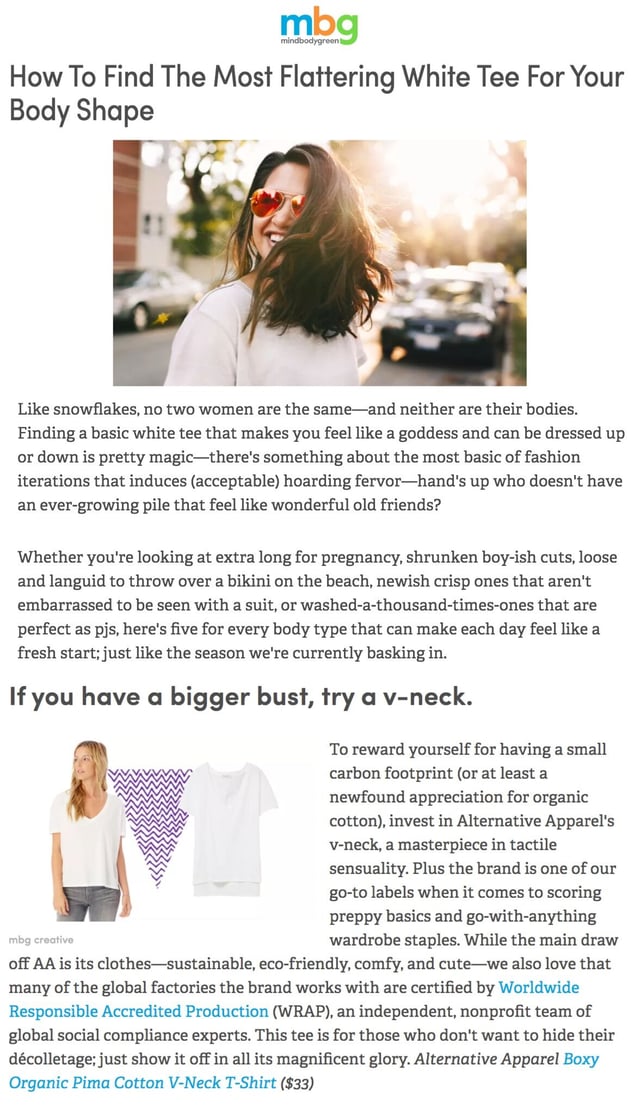 MindBodyGreen says Alternative Apparel's Boxy Organic Pima Cotton V-Neck T-Shirt is a masterpiece in tactile sensuality.
How To Find The Most Flattering White Tee For Your Body Shape
Like snowflakes, no two women are the same—and neither are their bodies. Finding a basic white tee that makes you feel like a goddess and can be dressed up or down is pretty magic—there's something about the most basic of fashion iterations that induces (acceptable) hoarding fervor—hand's up who doesn't have an ever-growing pile that feel like wonderful old friends?