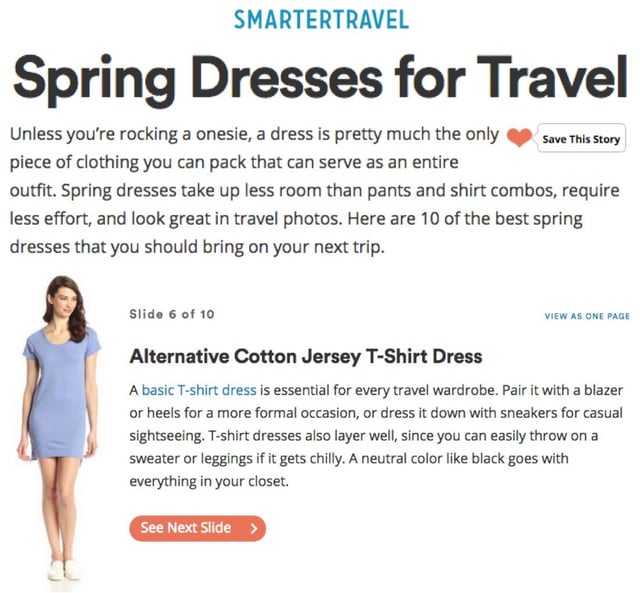 Alternative Apparel's Cotton Jersey T-Shirt Dress is ranked by Smarter Travel as one of the top 10 best spring dresses to bring on your next trip.
Spring Dresses for Travel
Unless you're rocking a onesie, a dress is pretty much the only piece of clothing you can pack that can serve as an entire outfit. Spring dresses take up less room than pants and shirt combos, require less effort, and look great in travel photos.