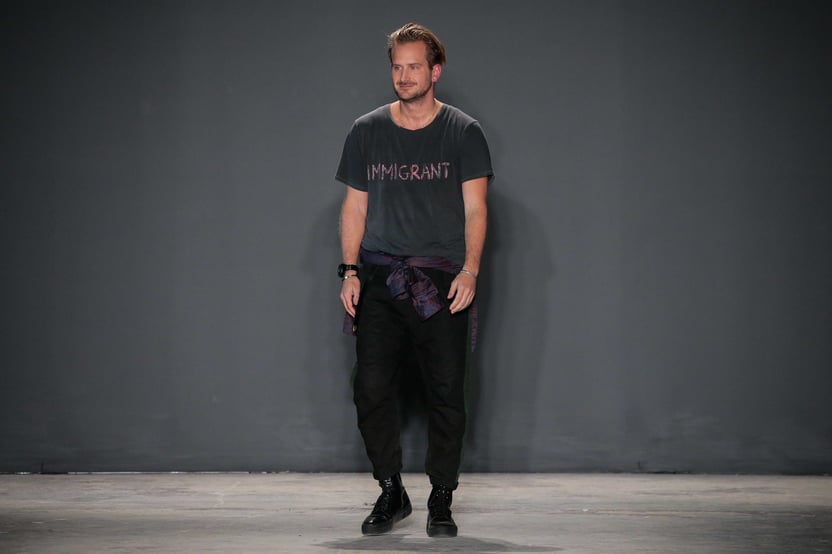 When menswear designer, Robert Geller came out to take a bow during his Fall 2017 runway show at New York Fashion Week, he wore an Alternative Apparel t-shirt emblazoned with "Immigrant" on it that was written by his wife. The t-shirt received so much media attention and requests to buy that he saw a chance to use his platform to send a positive message and raise money for the ACLU.
Robert Geller Is Bringing His Scene-Stealing "Immigrant" T-shirt to the Masses

With 20 minutes to go before showtime, the DIY t-shirt Robert Geller wore to his Fall 2017 show was almost an after thought. The previous night, Geller had asked his wife, the designer Ana Beatriz Lerario, to paint "Immigrant" in block capitals across one of his old t-shirts, a worn-in grey number.