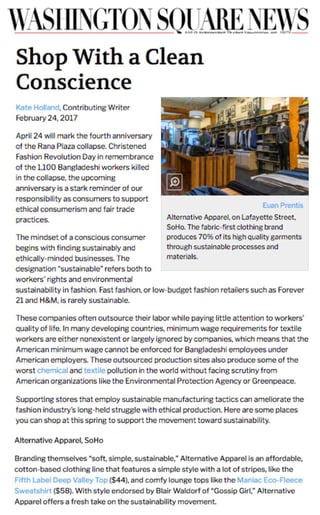 Our Alternative Apparel Store, on Lafayette Street, Soho was featured in Washington Square News. "The fabric-first clothing brand produces 70% of its high quality garments through sustainable processes and materials."
Shop With a Clean Conscience
Branding themselves "soft, simple, sustainable," Alternative Apparel is an affordable, cotton-based clothing line that features a simple style with a lot of stripes, like the Fifth Label Deep Valley Top, and comfy lounge tops like the Maniac Eco-Fleece Sweatshirt (MSRP $58). With style endorsed by Blair Waldorf of "Gossip Girl," Alternative Apparel offers a fresh take on the sustainability movement.