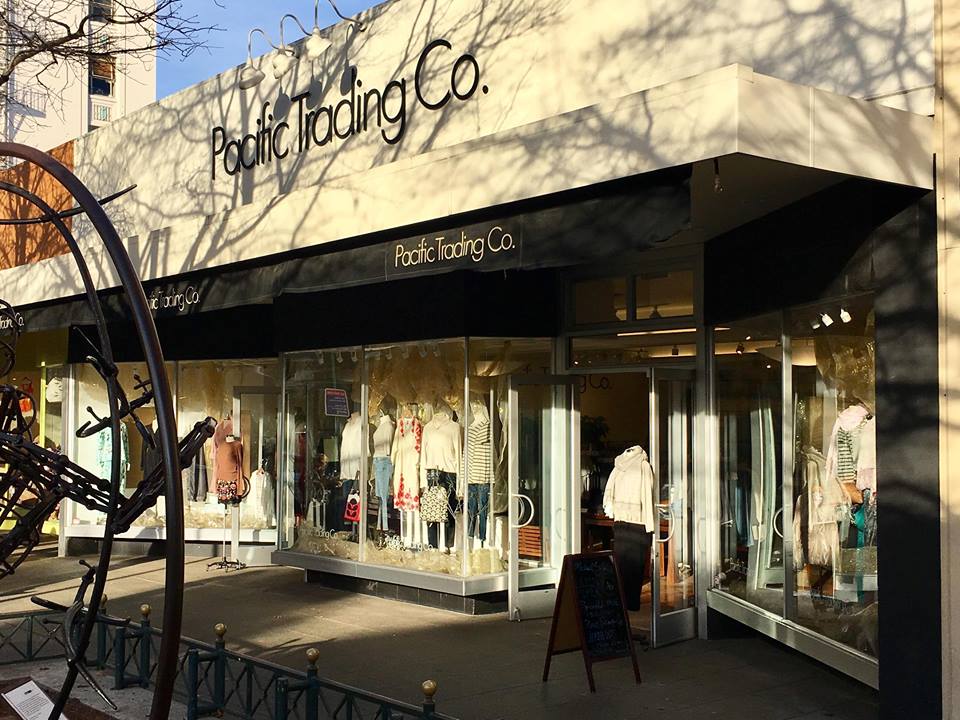 Santa Cruz, CA
"The biggest benefit of having an Alternative Basics Bar® is deep selection that draws the customer in, and having options to buy multiple colors in your favorite sweatshirt."
- RAMA ZOE, Co-owner, Pacific Trading Co.
To show our support of our Basics Bar® retailers, each year we host an annual contest to show off pictures of their Alternative Basics Bar® in their stores for a chance to win some pretty major prizes. With a grand prize of $2,300 worth of prizes, we got a lot of great submissions. But this year Cali-based Pacific Trading Co. topped them all!
Not only is their Basics Bar® stocked deep with Alternative, creating an effortless shopping experience, but it seamlessly blends core and seasonal pieces. And that's what our Basics Bar® is all about. We spoke to Pacific Trading Co.'s co-owner Rama Zoe Heinrich, for more insight into how the Alternative Basics Bar® has helped to support and grow her business. Here's what she had to say: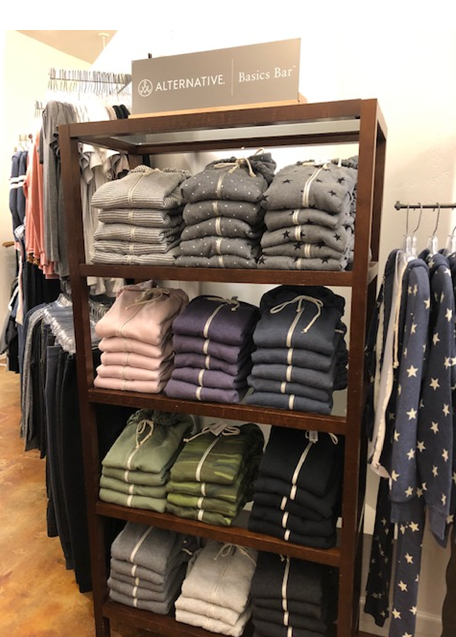 Q&A:
Tell us a little about your store.
We are a family-owned business, which has been in the family since 1985. We have two locations and represent over 100 brands.
Who would you say is your target customer?
We have a wide customer base, but most of our clientele are 30-60.
What are your favorite Alternative pieces?
| | | |
| --- | --- | --- |
| | | |
How is having a dedicated space for Alternative changing your business?
We believe in representing the brand and keeping up on reorders so that we are an Alternative destination.

How is your business adjusting to the ever-changing retail world?
We focus on customer service and an amazing curated selection.
What do you think are the biggest challenges facing the apparel industry?
The excessive amount of products available everywhere, especially online. Standing out among so much merchandise. And becoming more sustainable, which is a huge priority for us to support brands that are working to make a difference — socially and environmentally.
Any advice for new store owners?
Try to keep the big picture perspective and stay positive.
---
Congratulations again to Pacific Trading Co - keep that Alternative Basics Bar® looking sharp. Huge thanks to all of our retail partners that entered this year and for your continued partnership. Check out a few other retailers whose in store setups set the bar pretty high this year.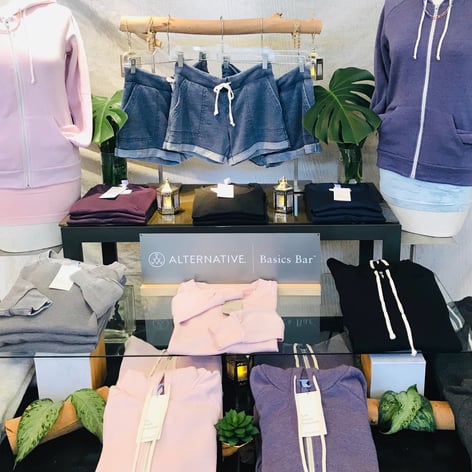 @elements_boutique
Becoming a basics destination has never been easier. Don't have a Basics Bar®? Learn more here.