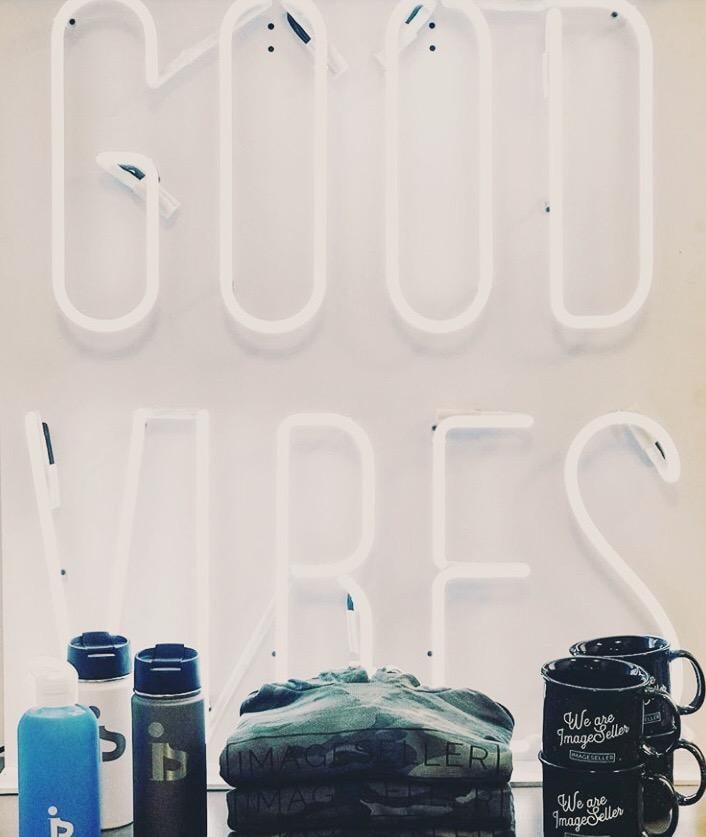 "We love that Alternative pieces are so versatile and in tune with current retail trends. This paired with their soft hand-feel has our clients asking for Alternative again and again."
- QUINN LEE, SOURCING MANAGER, IMAGESELLER
To some shops, slapping a logo on a tee is good enough. But that's not ImageSeller's style. Never has been. Never will be. More than just designing, they bring brands to life. And they've been doing it successfully for over two decades. We chatted with their Sourcing Manager, Quinn Lee, for more on the Denver-based agency.
"Imageseller was founded by our owner Lee in 1992. He first started selling apparel but quickly found there was a need for branded, customizable merchandise. After building up a strong client base and great team, ImageSeller has continued to be successful twenty five years later," said Quinn.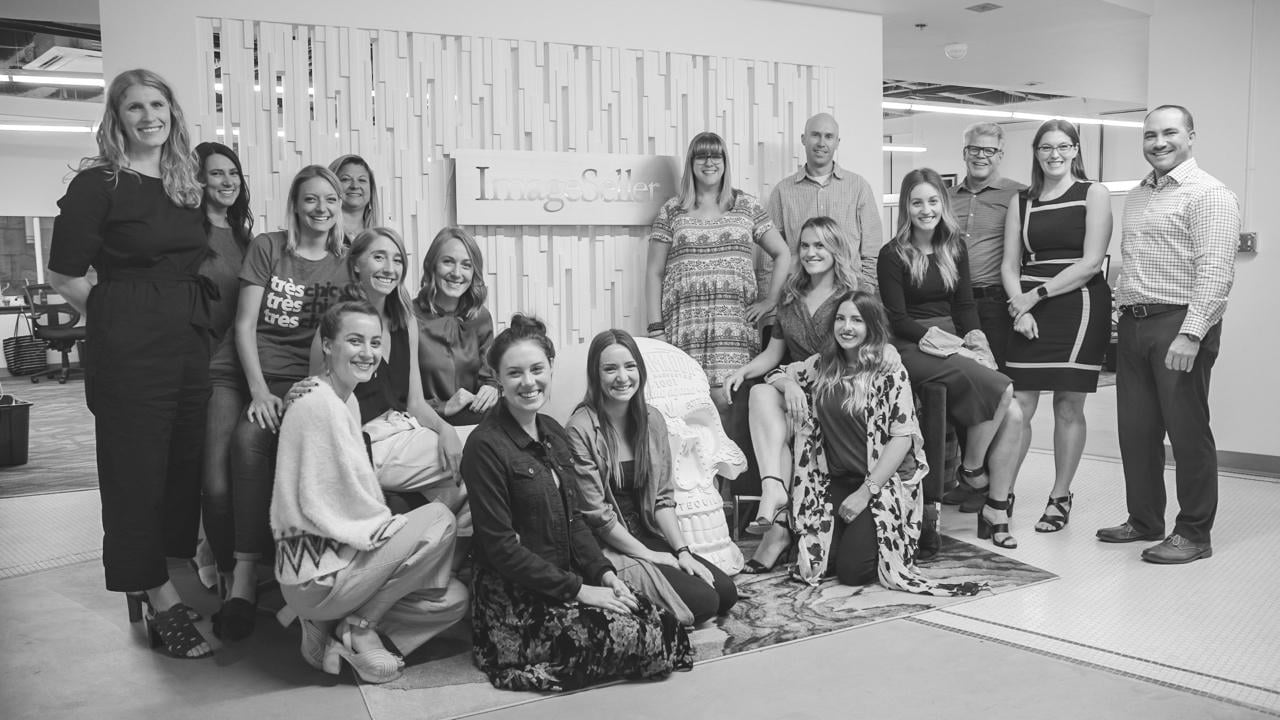 Their secret sauce really is their people. "We are a tight knit group of creative and strategic problem-solvers who thrive on sourcing the hardest-to-find products, getting the best value, and nailing the perfect design. Not all shops in the industry have in-house designers, or face-to-face contact with an expert who is always there to help -- no matter how big or small the project," said Quinn.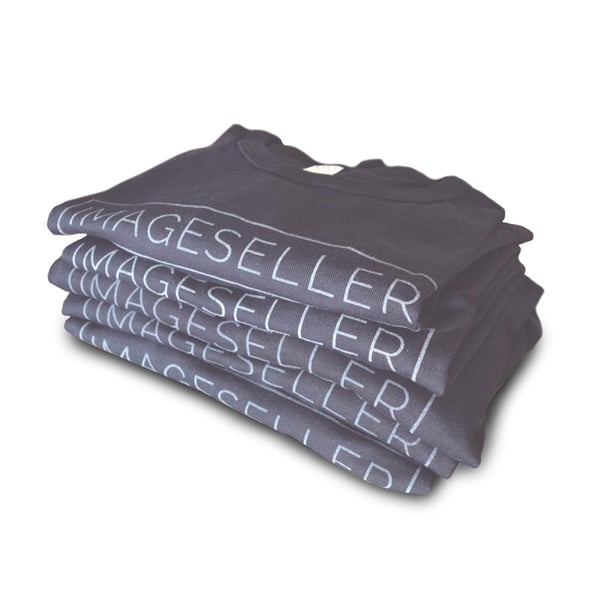 5050 Keeper Tee in Black
Backed by their strong team, they've been able to land big names like Udi's and Jack Daniel's. "We also work with a lot of local companies looking to show appreciation for their employees or boost brand exposure. We work a lot with the beverage industry, showing off their brand with not just bar ware items but apparel too (because who doesn't love a comfy hoodie with their favorite whiskey on it?)," said Quinn.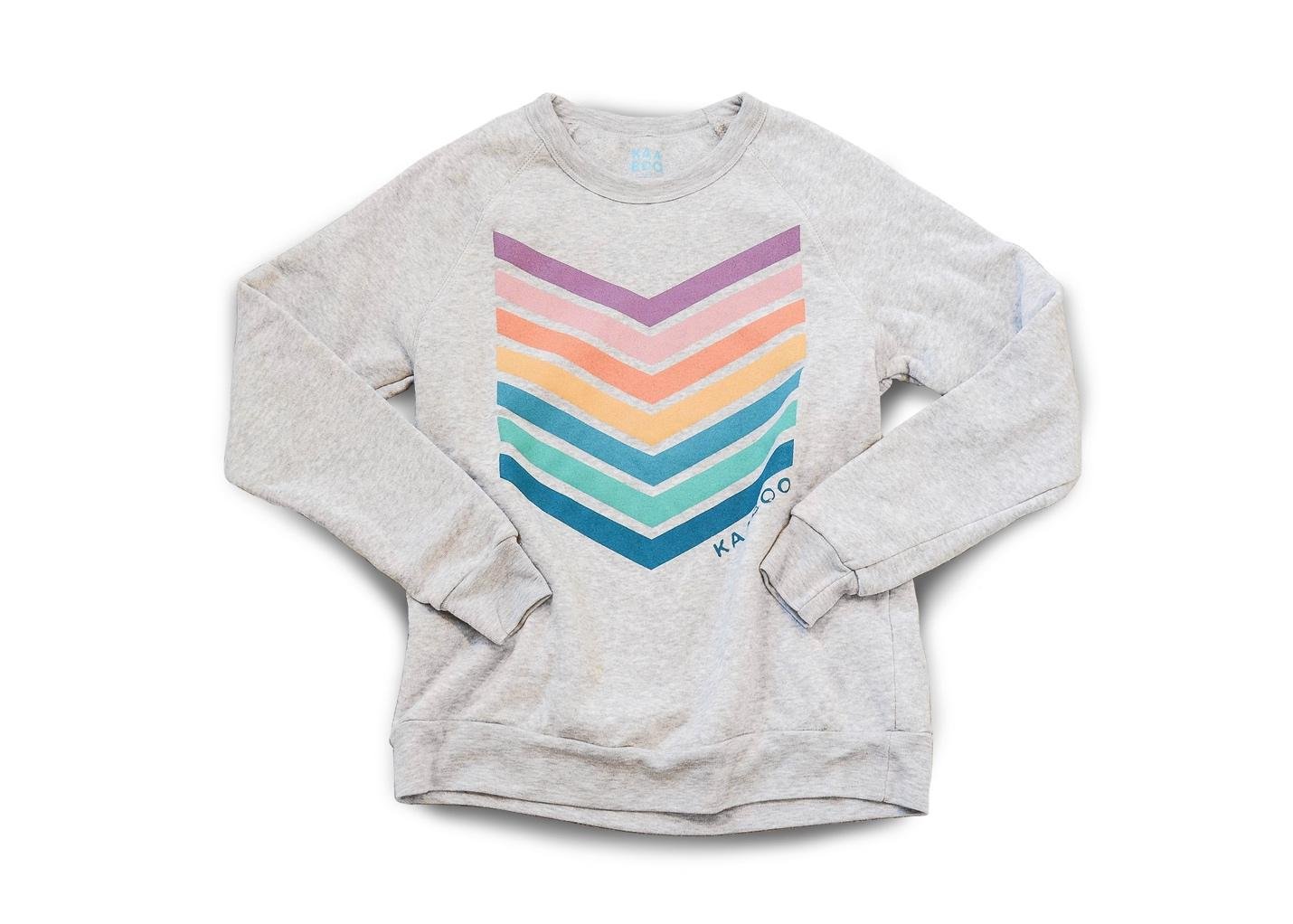 9575F2 Champ Sweatshirt in Eco Light Grey
ImageSeller's clients not only want comfort, but eco-friendly garments, too. "People are obsessed with a good t-shirt that makes them feel like they are cuddled up in bed," said Quinn. "Sustainability is also a huge component of meeting our clients' needs. It's cool because clients are more and more interested in having a positive impact, and putting their brand on things that save the trees," she added.
As a top brand in softness and sustainability, Alternative is a no-brainer for their printwear needs. "We use Alternative because their garments are soft and eco-friendly. Not to mention it's a universal, trendy, recognizable brand name," said Quinn.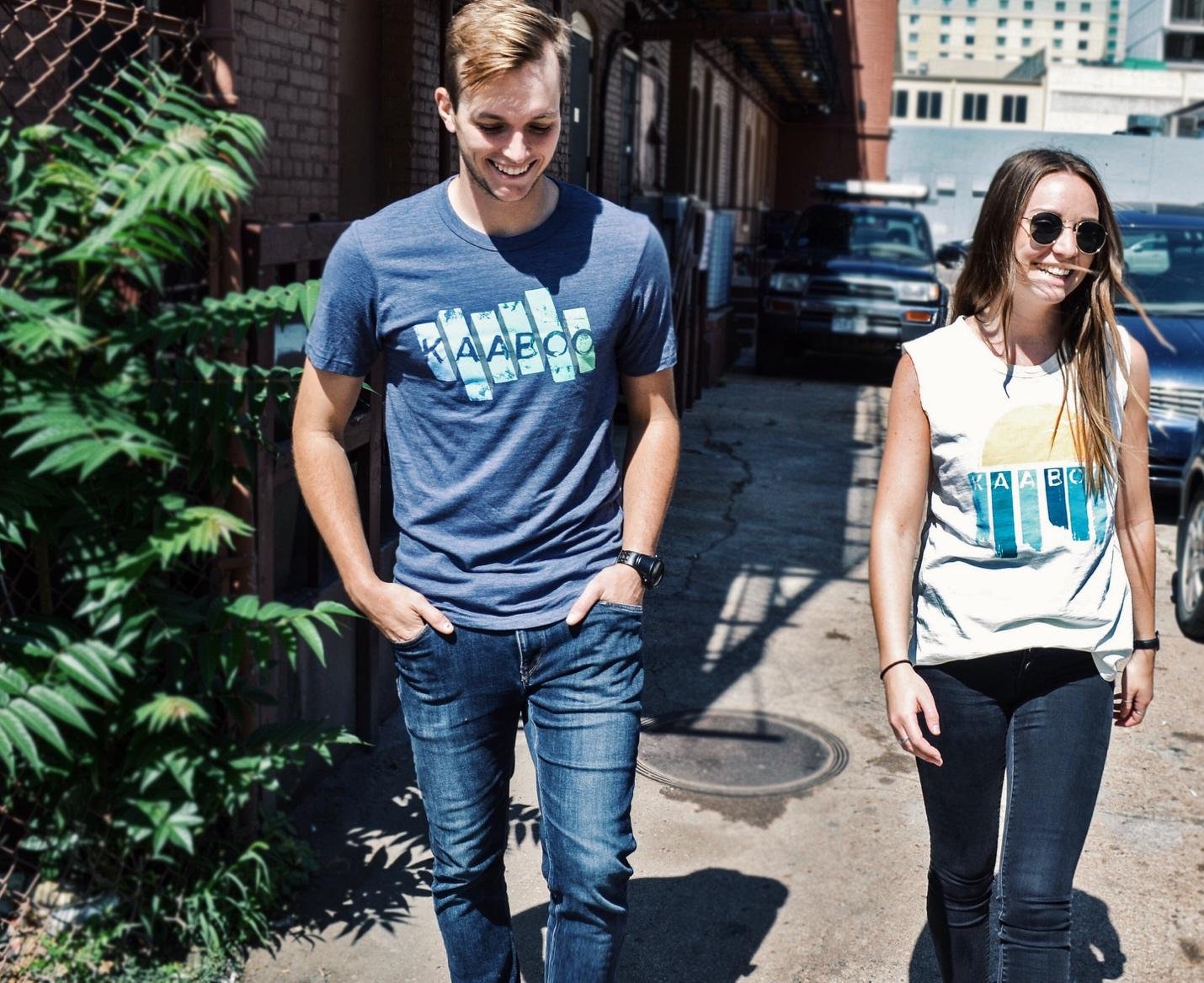 Left: 1973E1 Eco-Jersey® Crew, Right: 2898J1 Inside Out Slub Tee
One of their biggest repeat clients, KAABOO Music Festival, turns to them year after year for soft t-shirts and tanks. With their laidback look, our Eco-Jersey® Crew and Inside Out Garment-Dyed Slub Tee represent the comfort and good vibes found at the festival.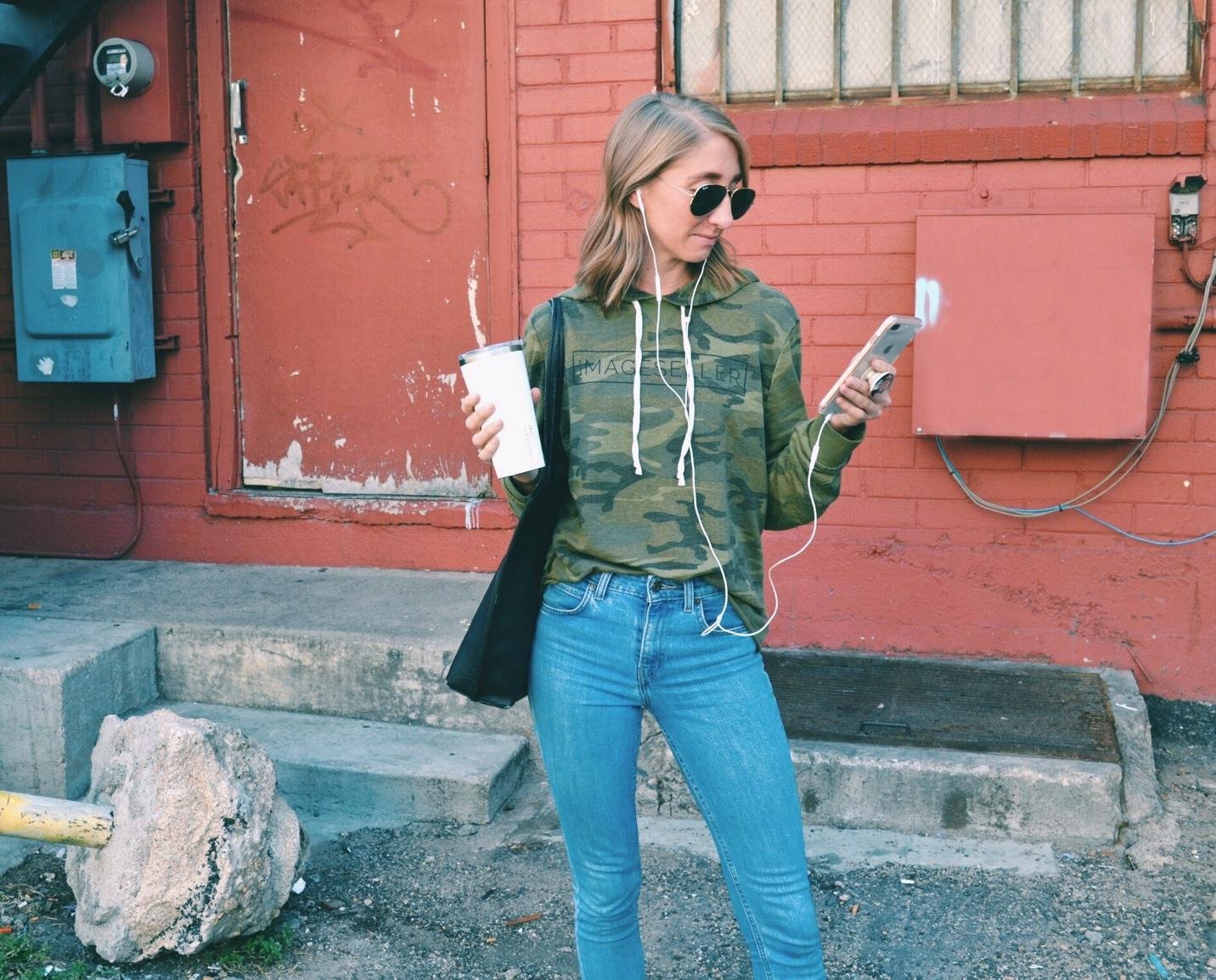 8628FJ Day Off Printed Burnout French Terry Hoodie
Not just for their clients, the ImageSeller fam's been known to wear an Alternative piece or two. "My favorite is the Day Off Burnout French Terry Hoodie. The whole office owns an ImageSeller one in camo and at least one of us is wearing it any given day of the week," said Quinn.
Grab the garments that keep ImageSeller and their clients comfy.