Take one from the leaves and fall - for our top trends. More than softness, these bring back the laid-back vibes your shoppers will turn to, over and over again.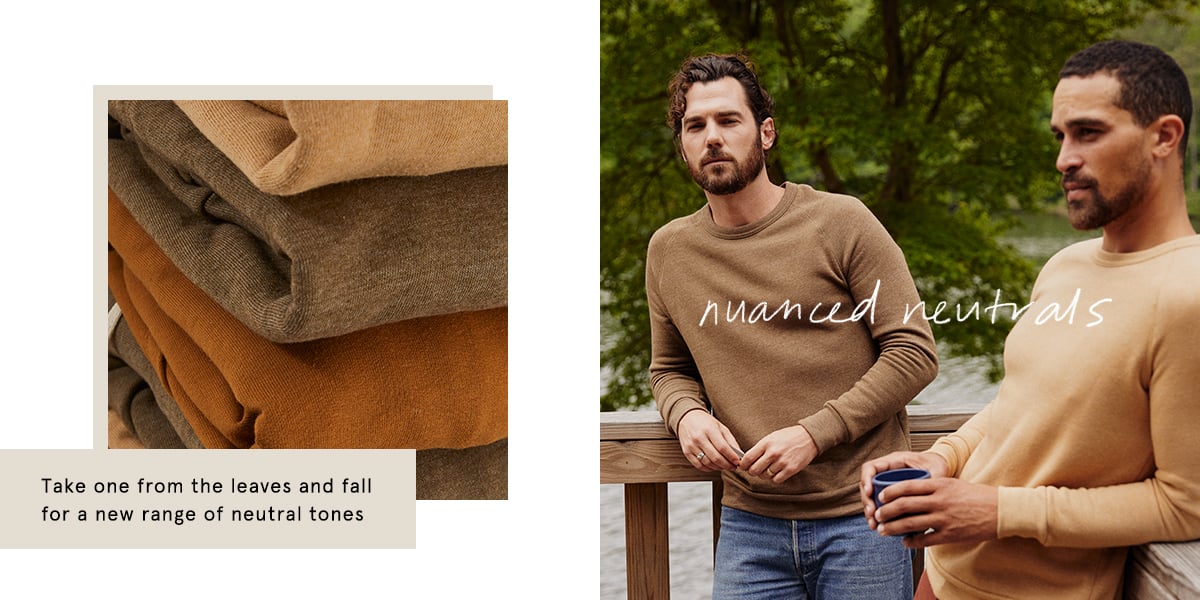 From Camel to Dark Olive, these hues give warm life to a Fall color palette – like a pumpkin spice latte. Stand out in these new neutrals in the Weathered Slub Keeper in Dark Olive, Challenger Pullover Hoodie Eco True Camel, and Champ Sweatshirt Eco True Dark Olive.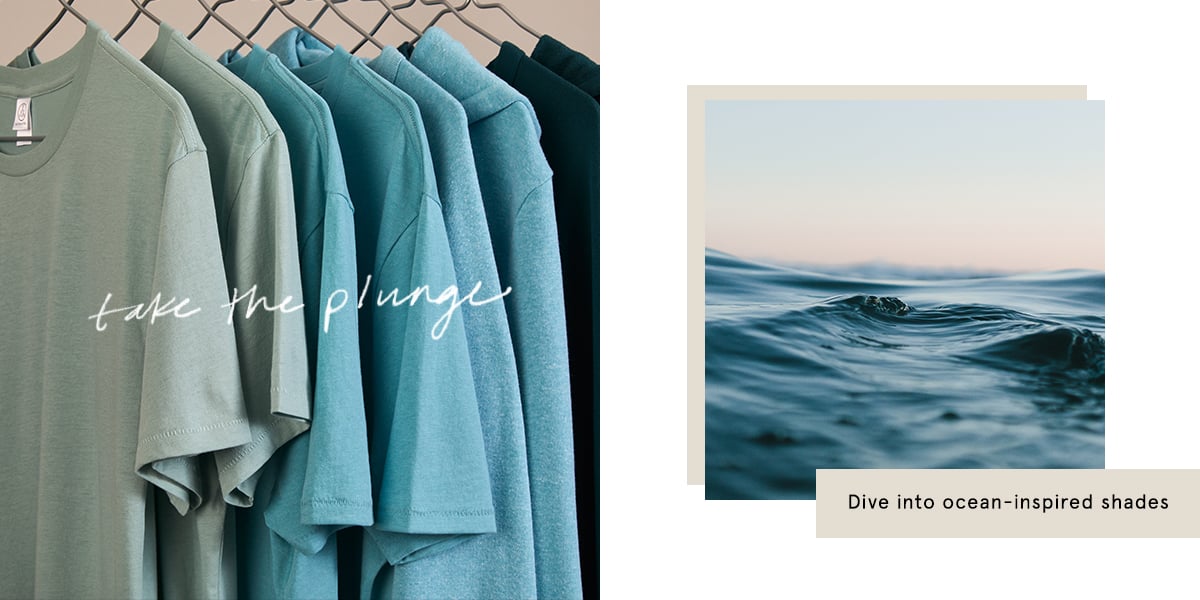 Fresh tones like Aqua and Teal are major eye-catchers, sure to make a splash all season long. Dive in with our Organic Crew in Faded Teal, Go-To Tee in Teal, and Rocky Zip Hoodie in Eco Aqua.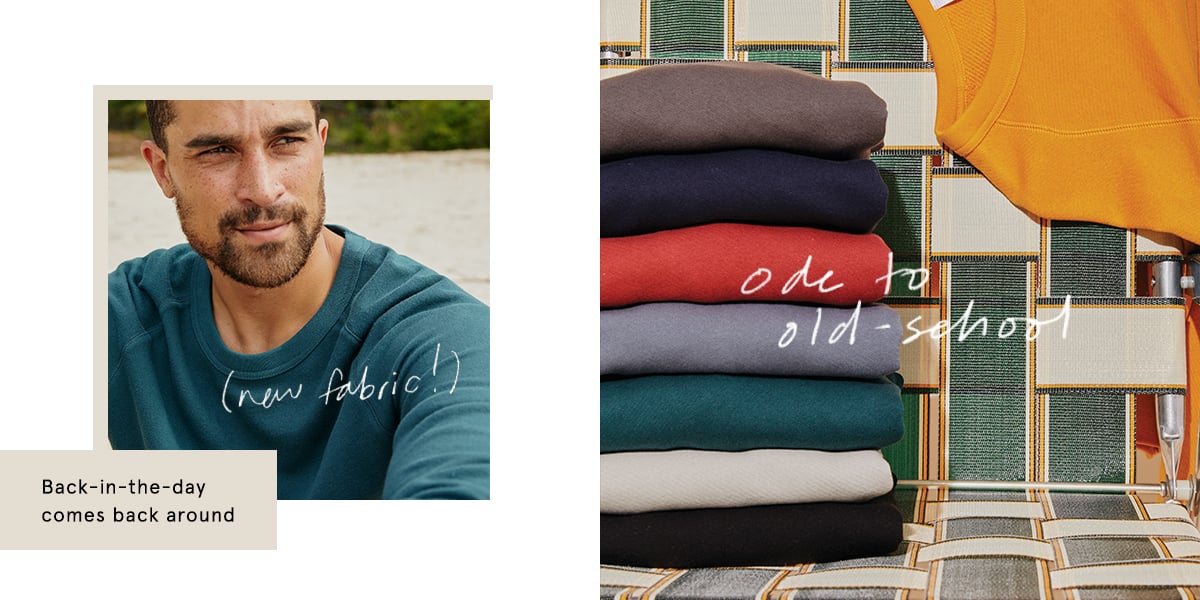 Our 100% cotton terry makes for a lightweight take on our best layers. Rich with color, then washed for a vintage finish. Try out these new takes on our best-selling silhouettes: Washed Terry Champ in Light Grey and Washed Terry Challenger in Faded Red.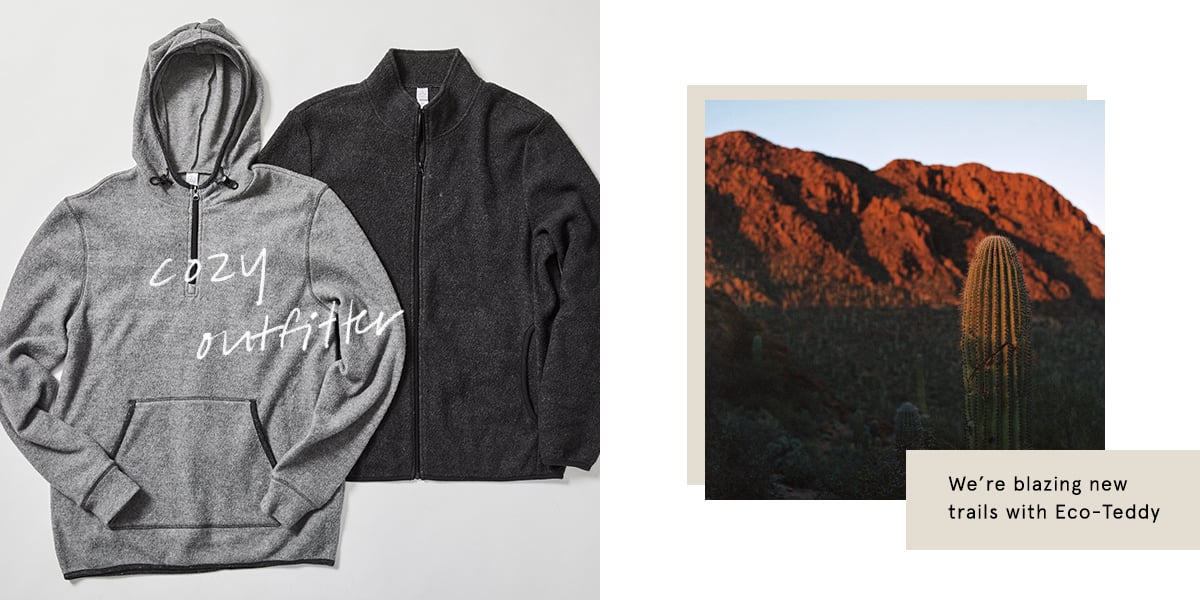 Designed with outdoorsy details, shoppers can get that headed-on-a-hike look – with PJ-like softness. Get comfy with these new styles: Eco Teddy Full Zip Jacket in Eco Grey, Eco-Teddy Baby Champ in Eco True Rose Quartz, and Outdoor Quarter-Zip Hoodie in Eco Canvas.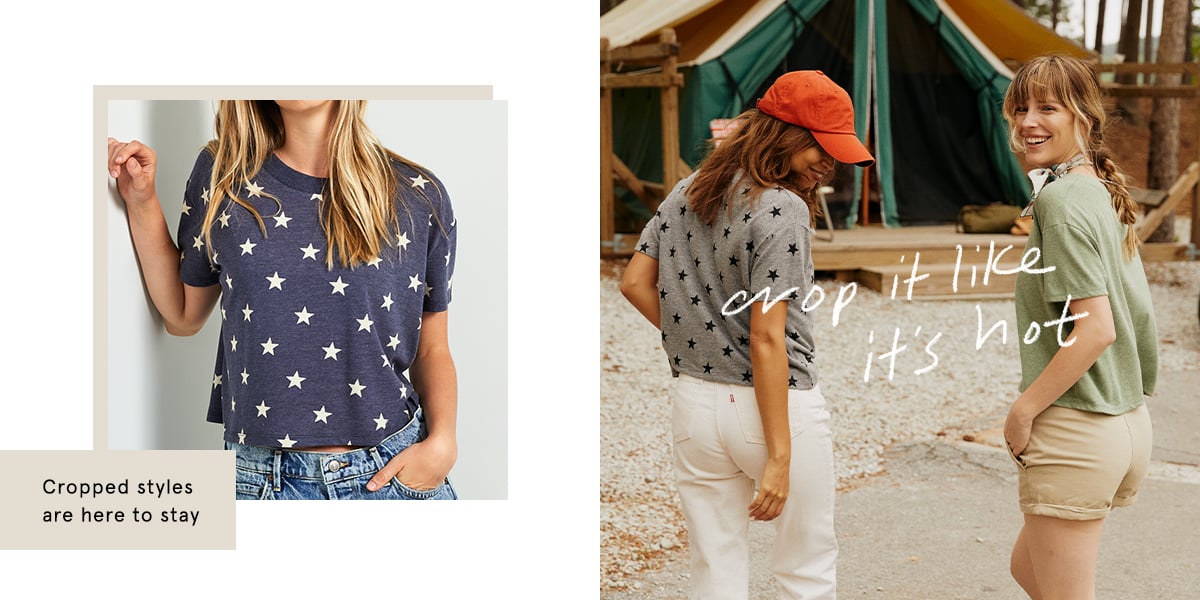 With more coverage than most, our crop tops are not just a summer fling. In new prints, fabrics, and layer-ready styles she'll fall for. Rock this trend in one of our newest styles: Headliner Cropped Tee in Vintage Pine, Burnout Cropped Pullover Hoodie in Rose Bloom, and Eco Headliner Cropped Tee in Eco Grey Stars.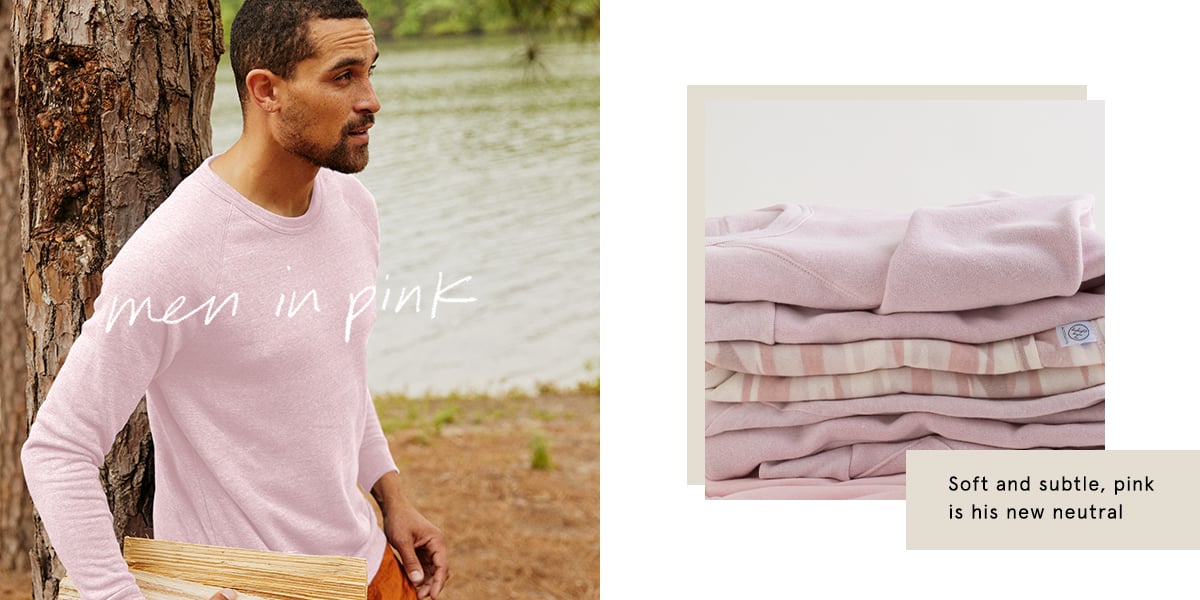 From Faded Pink to Rose Quartz, our everyday pink shades look good on everything – especially hats and hoodies for him. Get the look in Outsider Tee in Faded Pink, Champ Sweatshirt in Eco Rose Quartz, and Rocky Zip Hoodie in Eco Rose Quartz.