Let's Start with the Basics.
Basics are always the most consistent piece in anyone's wardrobe. You wear, replenish and repeat. That's why customers will always go back to their basics season after season, because no matter what trends come and go, basics are always in style.
Keep Your Offering Feeling Fresh.
But once consumers have stocked up on their favorite essential in every color, how do you continue to keep your basics offering feeling fresh? According to
the Business of Fashion
, "core doesn't have to be commodity." Providing new seasonal colors, updated design details, or fresh prints gives loyal "basics" customers a new reason to shop. And of course, they will buy their "top of the stack" tee in every color.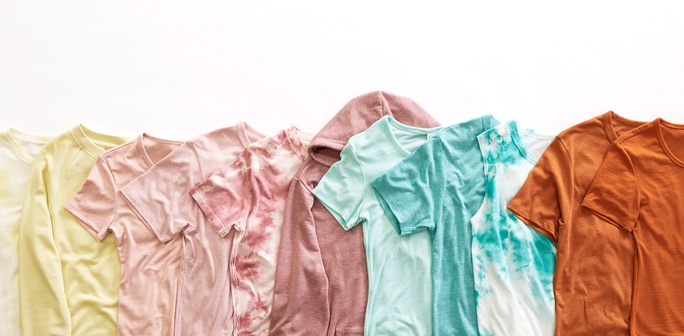 Do The (Retail) Math.
Additionally, year-round seasonless basics rarely need to be marked down which inevitably equates to more margin and an increase in the bottom line.
According to
the Business of Fashion
, "basics have the best price to quality ratio," which means that a replenished assortment of rarely discounted core product can provide a substantial stream of revenue for retailers.
With increasing margins and a growing fan base of loyal customers, a budding basics business means your store is well on its way to becoming a shopping destination. And we can't think of anything better.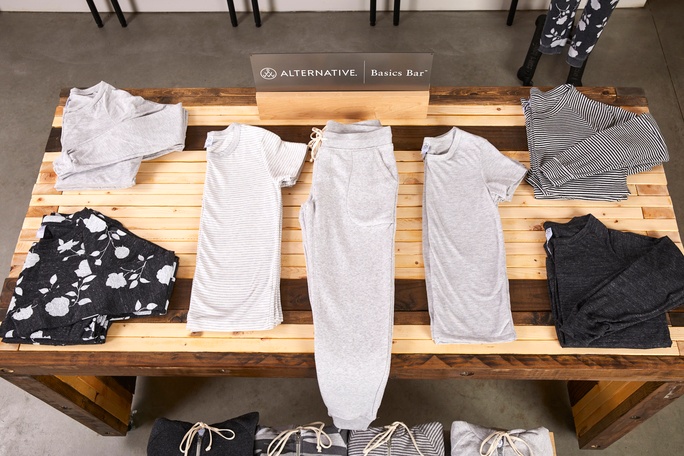 Take Your Basics Business to New Heights.
We are making it easier than ever to build a basics business. The Alternative Basics Bar™ helps to support and grow our most valued partners. The idea is to "own" a section of a store, a Basics Bar™, and continuously refresh it with great Alternative tees, fleece, and sweatpants in new updated seasonal colors or prints.
With 160 Alternative Basics Bar™ in retail stores across the country, the program "has blown away expectations", according to Alternative's CEO, Evan Toporek, in
Inc
.
Furthermore, in 2017, retailers with an Alternative Basics Bar™ saw an average 53% increase in total annual sales year over year.
The Reviews Are In.
Don't just take our word for it. See what our customers are saying about their Alternative Basics Bar™.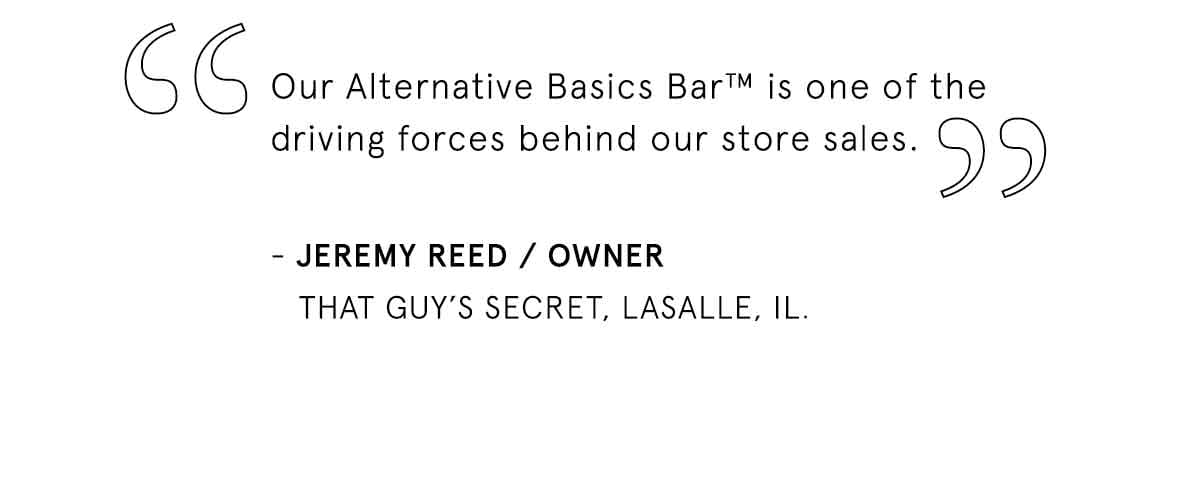 By providing signage, exclusively curated product assortments, higher margins, and extended terms, it's a proven plan to drive more business.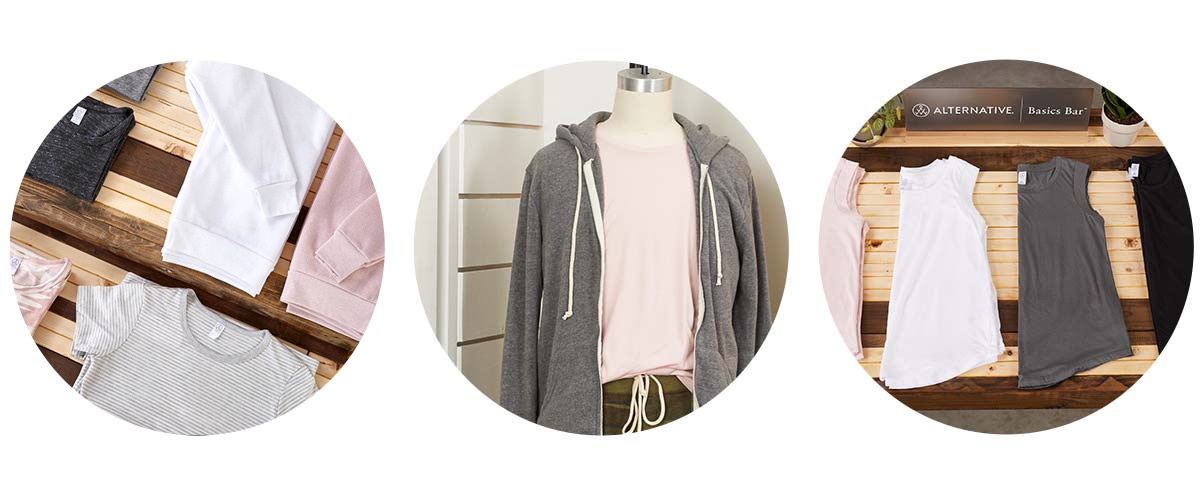 Ready to set the (Basics) bar high?