"We like to use Alternative's pieces for clients who value higher-tier fabrics, fashionable women's items and eco-friendly apparel."
-Rob Riss, GO WEST T-SHIRT COMPANY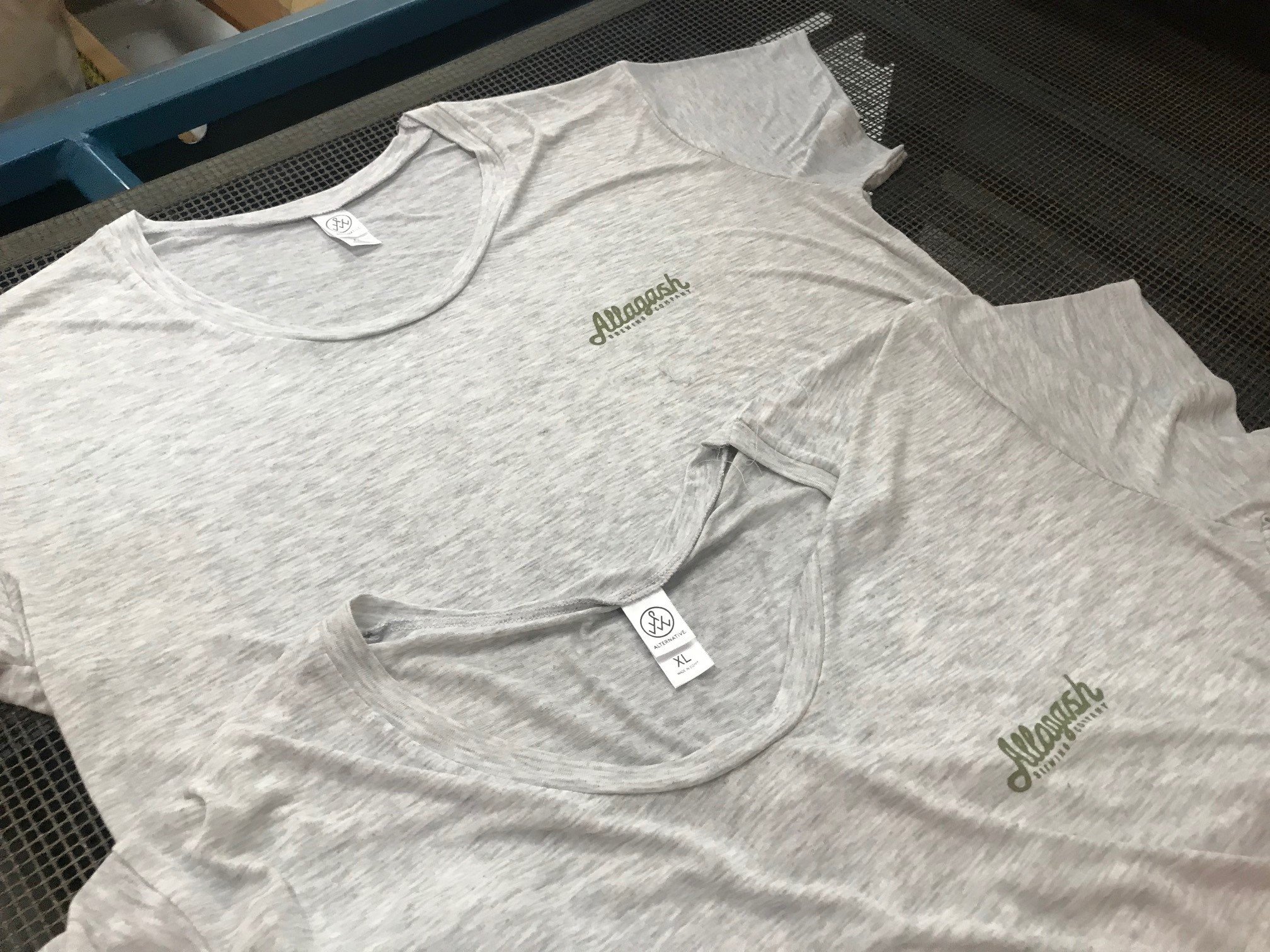 With velvet paintings decorating the walls, random mannequins hanging around, and homebrew on tap in the laid-back breakroom bar, Go West T-shirt Company's pretty much the epitome of a fun, eclectic workplace. "Our hold music is Russian karaoke," says Rob Riss, manager of the Fort Collins, CO-based company.

The Go West team plays hard, but they also work hard. "We dig deep to find killer new garments and fabrics that other screen printers aren't offering, while our production team tinkers to develop new print techniques," Riss says. "We establish long-term relationships with our clients and vendors, so working with us is more enjoyable and personal, rather than interacting with the faceless void of the internet."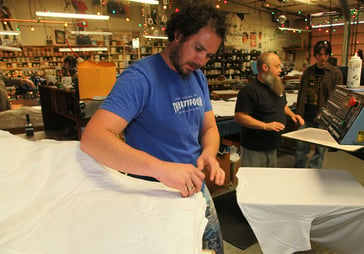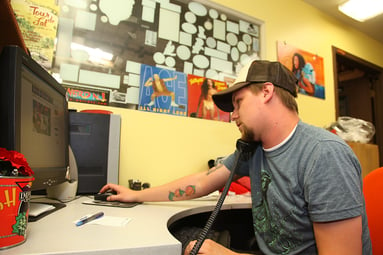 Two decades ago, Go West owner Todd Lackie had the chance to buy the business, but didn't have the funds to cover the purchase. "Basically, Todd wrote a hot check to the previous owner, printed a giant batch of shirts and went to a Grateful Dead show that night," Riss says. "He sold enough shirts in the parking lot so that the check cleared the next day. Lucky dude!"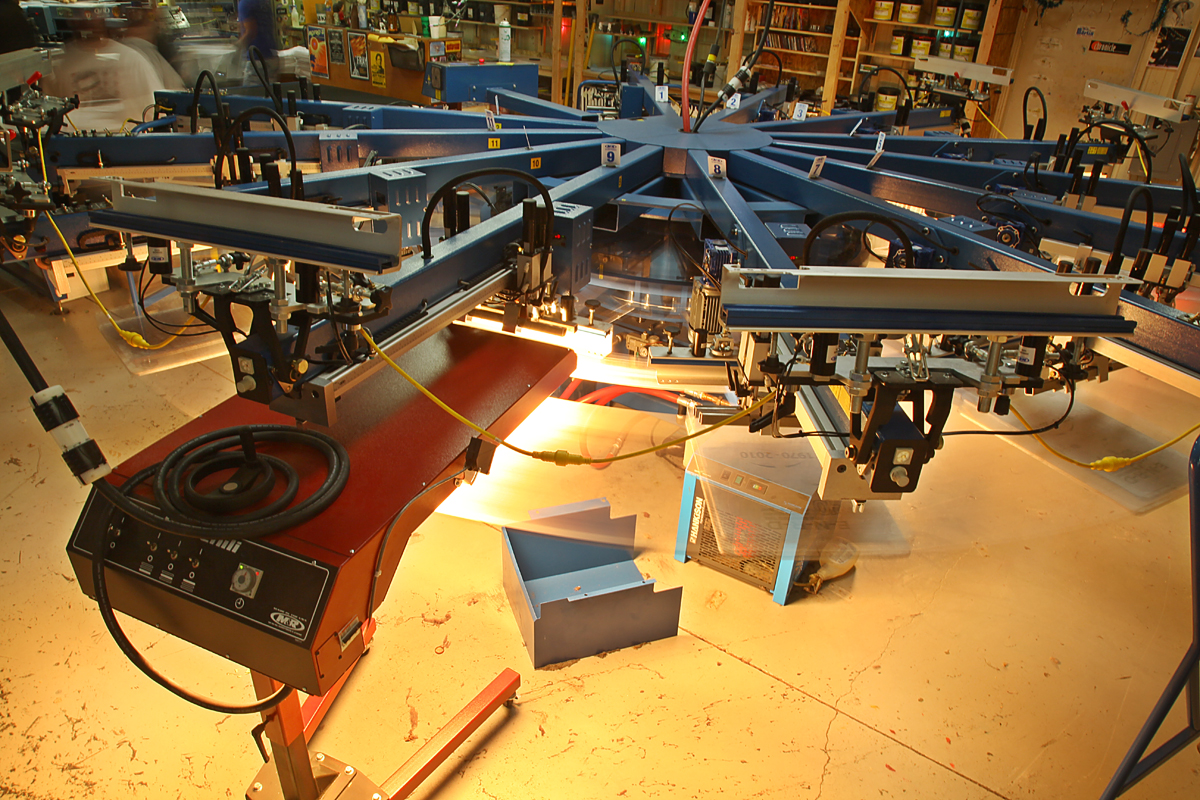 The wind-powered screen printer hyper focuses on reducing its impact on the planet, while maintaining a high-production facility. In 2015, Go West remodeled its washroom bays and added a custom filter to remove excess solids from entering its wastewater. The team reuses every scrap of fabric, recycles almost everything, and uses post-press soy and citrus-based cleaners. They even encourage their employees to ride their bikes to work to reduce their carbon footprint.

In that spirit of eco-consciousness, the team also sells organic and sustainable apparel. "We choose Alternative when our clients want eco and socially friendly fabrics and production," Riss says. "We sell a lot of Rocky Eco-Fleece Zip Hoodies, Origin Cotton Modal T-shirts and Baseball Eco-Jersey T-shirts."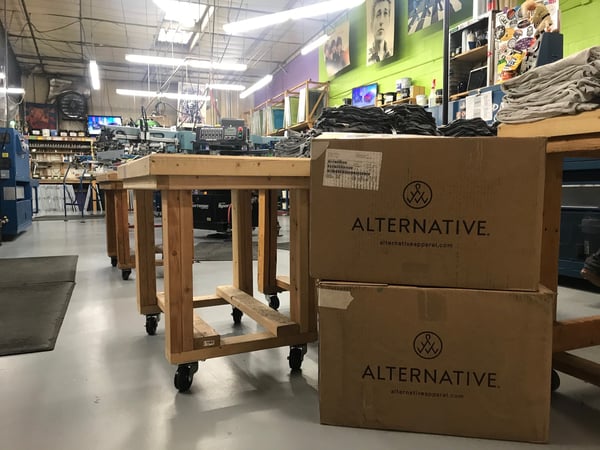 Riss says his team usually sells Alternative basics to younger, trendier clients. "We like to use Alternative pieces for those who value higher-tier fabrics, fashionable women's items and eco-friendly apparel," he says.

Lately, customers have been asking for loose-fitting women's tees, tri-blends, modal fabrics and heavier-weight tees. "We're also excited to sell more of Alternative's Go-To Tee this year now that it has the lower price point," Riss says.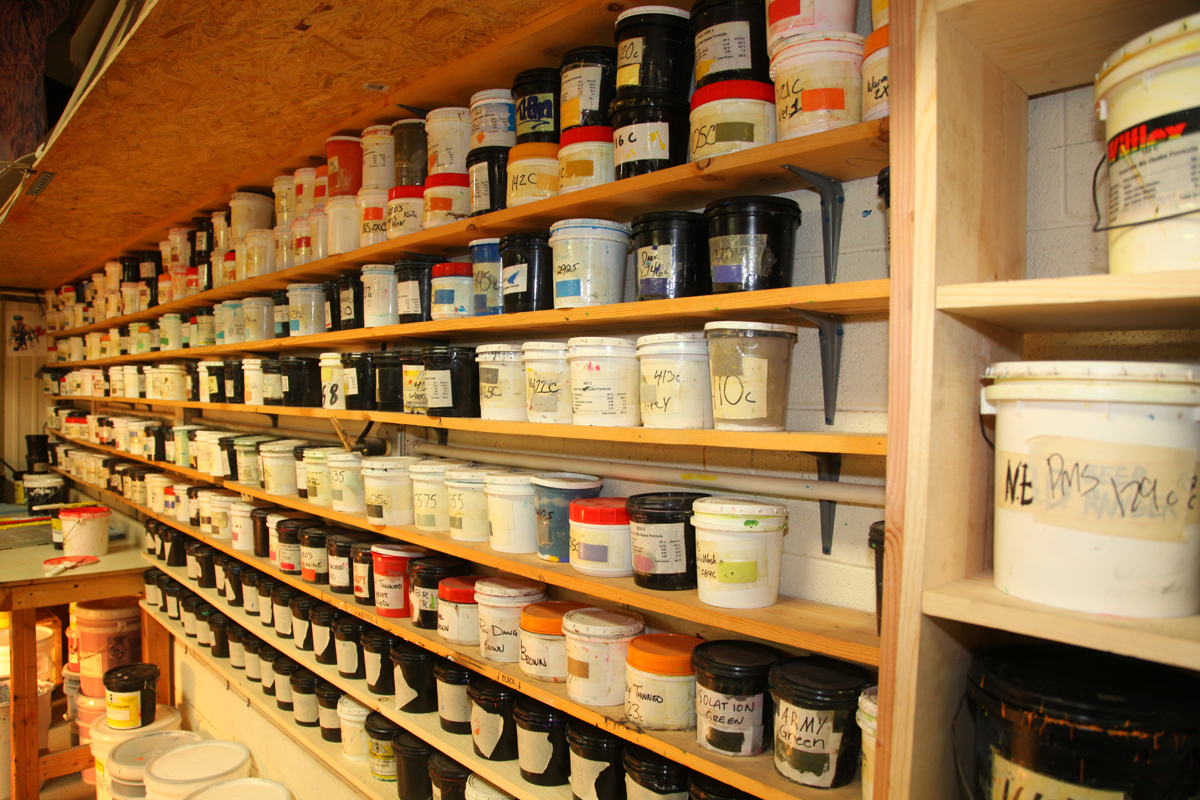 Since 1998, the screen-printing shop has grown from 3,000 square feet to 9,000 in an industrial park that's home to artists, businesses and breweries. Go West, which specializes in apparel for breweries, works with lots of unique craft breweries across the country, including New Belgium Brewing, Allagash Brewing, Purpose Brewing, Osprey Packs, and Horse and Dragon Brewing.
Shop the wholesale blanks Go West choose's to help keep their commitment to social responsibility.