"We choose Alternative's garments because our customers love the way they feel. They're soft and durable and feel like your favorite worn-in T-shirt the first time you put them on."
-EMMA LAUKITIS, SALMON SISTERS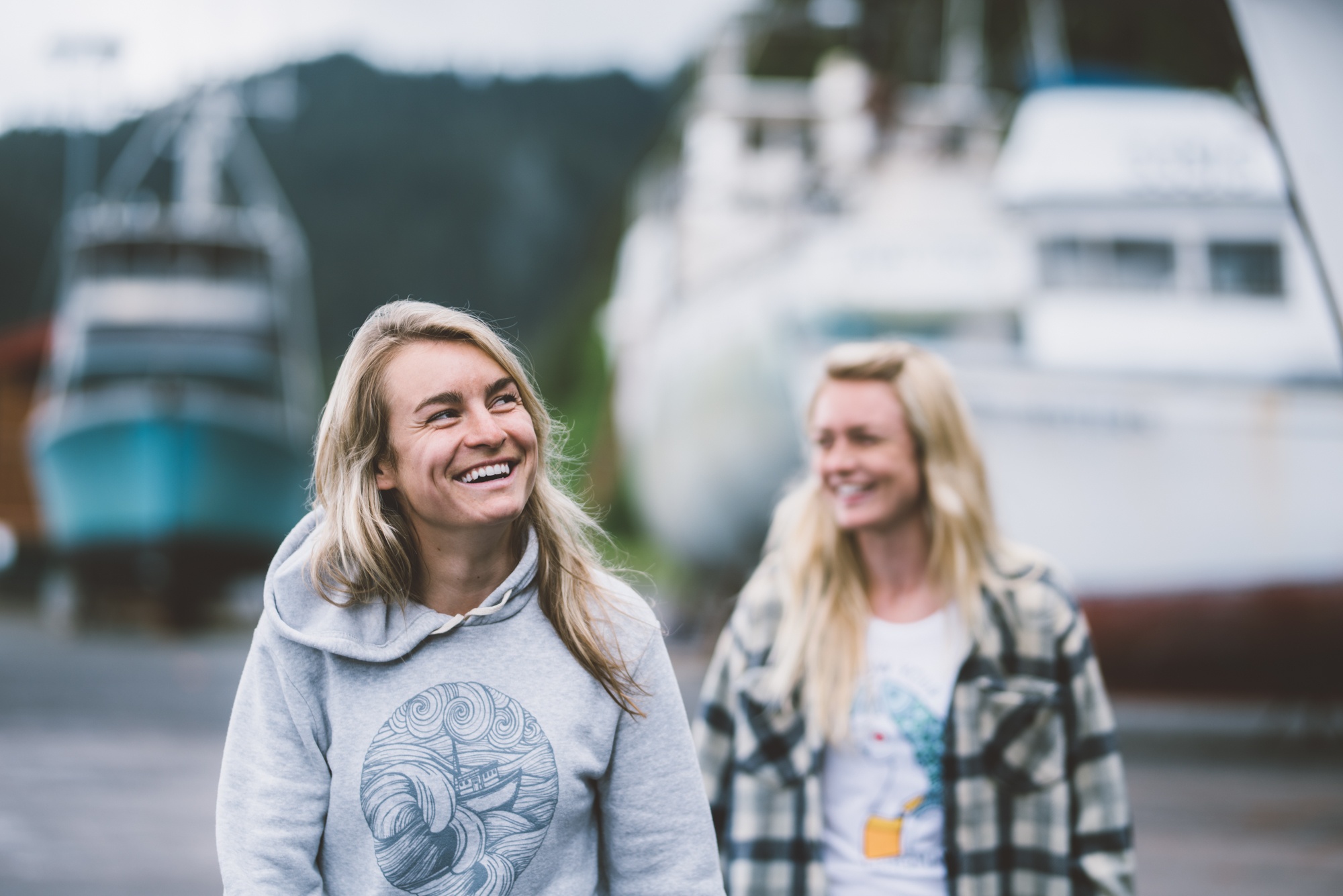 Something fishy's going on, and we love it! Sisters Emma Laukitis and Claire Neaton spend half the year commercial fishing, and the whole year running an ocean-themed apparel business, aptly dubbed Salmon Sisters.
"Our designs have to do with the ocean, our coastal heritage and our lifestyle as commercial fishermen," says Emma, who feels the brand unites "a tight-knit community of fishermen who are proud of the work they do, as well as a broader audience of people who connect to the values of harvest, heritage and wild places."
The sisters grew up in Alaska and both studied in Italy during college. That's where Emma learned to screen print – and discovered it would be one of her life's passions.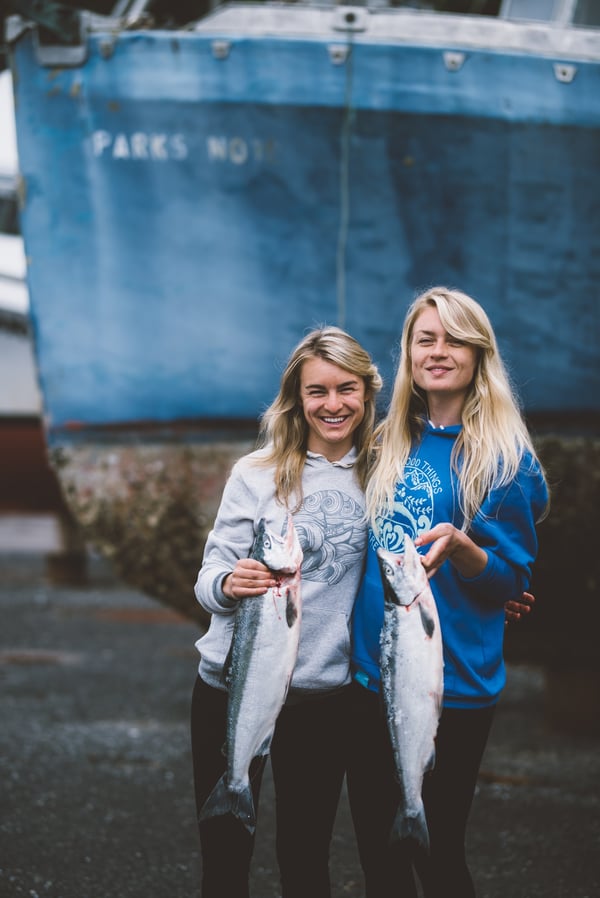 9595F2 Challenger Hoodie
After graduating, the seafaring siblings started a business. "An ocean-inspired apparel business seemed like a natural complement to our seasonal lifestyle," Claire says. "We started with an Etsy shop five years ago and have kept growing, improving and learning."
A screen-printing shop in Anchorage prints Salmon Sisters' garments with artwork they design. They then sell them in retail shops or ship them out for online orders. For every product sold, Salmon Sisters donates a can of wild Alaska salmon to the Food Bank of Alaska.
The sisters' partnership with
Alternative
has been smooth sailing.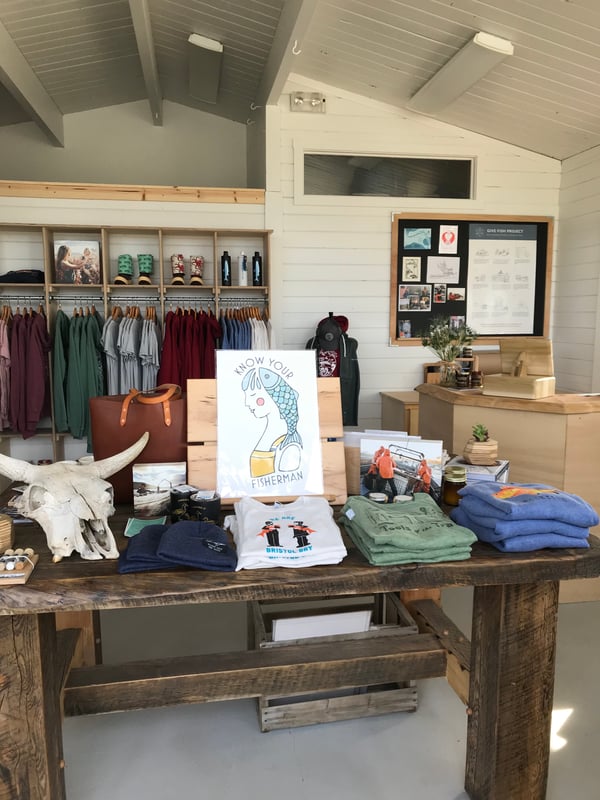 "We chose Alternative's garments because our customers love the way they feel," Emma says. "They're soft and durable and feel like your favorite worn-in T-shirt the first time you put them on." The
Eco-Fleece Rocky Hoodie
and
Origin Cotton Modal T-Shirt
are huge hits with their customers.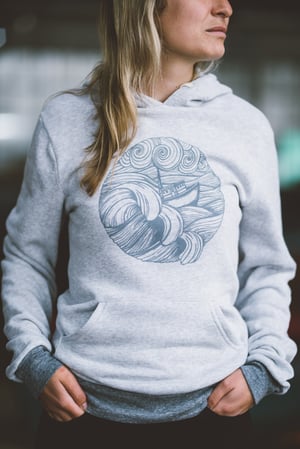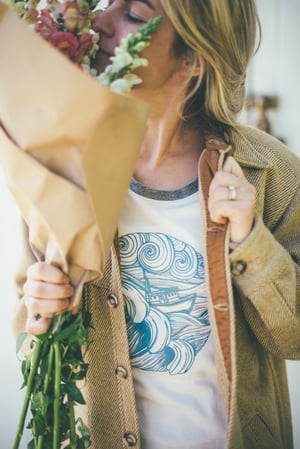 People in Alaska – where weather's often unpredictable – are practical about fashion, Claire notes. "They love a longer-style hoodie that's cozy and flattering."
Fishermen, Claire says, are tough on clothes and hard to please, but they love Alternative tees and "just keep coming back for more."
Shop Alternative's easy-to-please collection now.